TOPICAL MATTERS and NEWS
---
May Newsletter
The May newsletter has now been published and FoFNL members will have their copy.
This is the first full-colour edition and will be published on our website at the beginning of July - as always this is where I mention that if you were a member you would have it to read already and, in any case, a hard copy of a magazine is always better than the online version!
Plus by joining you would be helping to strengthen our arguments for the major work that needs to be done urgently on the line.
We have to persuade politicians that although the Far North Line is remote from Edinburgh and Glasgow it is just as vital that it should have the necessary investment to play it's part successfully in the Far North.
Public consultation deadline on HITRANS Regional Transport Strategy Refresh extended.
An amended deadline of Friday 17th June has been set for the public to respond to the refresh of the HITRANS Regional Transport Strategy (RTS), first established in 2008. The refresh aims to develop a clear rationale for the investment in transport infrastructure and services in rural and peripheral areas. It will also develop a strategy for improving the integration of existing transport provision and reducing the cost of providing these services. Key elements of the new strategy will include Active Travel and Low Carbon Action Plans. Already views have been fed into the process by Board members, regional community planning partnerships and transport providers to identify how transport by road, rail, sea and air can help the wellbeing of local communities who depend so much on effective transport communications.
Six main issues have been identified in the Main Issues Report, namely the economy, connecting communities, lifeline transport, reliability and resilience, roles, relationships and responsibilities, and carbon reduction.
The Main Issues Report and feedback forms can be accessed here.
At a Loose End in Thurso?
Here's something to do (if you have the right equipment and can use it...)
May Newsletter
Our May newsletter is to be published later this month. If you are a member of FoFNL you will receive a printed copy to read at leisure towards the end of May! If not, please consider joining - FoFNL relies on the expertise and broad knowledge of its members - membership details here.
Glasgow Queen Street Toolkit
ScotRail Alliance has put up a special section of information and help on the ScotRail website about the 20-week closure of Queen Street High Level needed for major work in the tunnel as part of the Edinburgh-Glasgow electrification project which is well underway.
There are temporary timetables and maps for the affected routes and full explanations are given of why this closure is necessary. It is especially aimed towards businesses who will be able to easily access information for their staff and visitors.
Scottish Golf by Train
If you're interested in golf, and if you're not, you'll find Scottish Golf by Train well worth a look. It is packed with information about over 400 Scottish golf courses with all the information you need to reach them by train. Can't help thinking that someone will want to attempt the complete collection!
It is lamentable that you currently need to change onto a bus for the last five miles of your journey to the Home of Golf. Campaigners in St Andrews are working hard to rectify that.
2016 AGM
The 2016 AGM will take place on Friday 17th June at Platform 1864 in Tain. This is the recently opened restaurant in Tain station's original building.
The AGM (members only) will run from 11:15 - 12:00. A two-course lunch will then be available for £11.95.
At 13:00 we will reconvene to listen to the President's address from Paul Monaghan MP. This will be followed by our guest speakers:
Anthony Smith, CEO of Transport (formerly Passenger) Focus
Ian Prosser, Chief Inspector of Railways
Phil Verster, MD of Abellio ScotRail Alliance
Frank Roach, Partnership Manager HITRANS
FoFNL Response
to Transport Scotland Rail Freight Consultation 2015/16
We have put our response into a .pdf file available to read or download here.
Viewhill House Inverness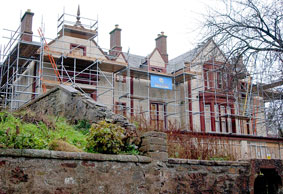 FoFNL has been asked to lend its support to a project to restore a large house in Inverness. The house was designed by and built for Joseph Mitchell who was a civil engineer and surveyor responsible for many Highland and Far North projects, including, on the Far North Line, Tain Station and the Oykel Viaduct.
The proposal is to convert the house to flats and to include a small museum showing Joseph Mitchell's work.
Have a look at the Highland Historic Buildings Trust for full details.
ScotRail Seeks Passenger Views
Launched on 1st December is an opportunity to sign up and let Abellio ScotRail know what you think about their service. Views are being sought on an ongoing basis. Registration is required but the survey is confidential and opinions are unattributable. Click on the image below to go to their sign-up page.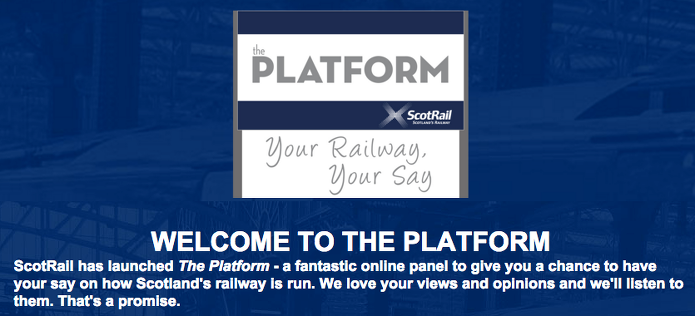 Highland Railway Society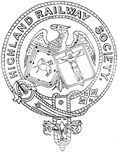 We have received the following request from Anne-Mary Paterson of the HR Society:
I am starting research for a new book on the bridges and viaducts of the Highland Railway to be published by the Highland Railway Society.
I would like to include stories with a human interest rather than just presenting the bare facts. If you can help me with any anecdotes about the bridges and viaducts please contact FoFNL who will forward your details to me.
Serco Sleepers Appreciated
T
he Scotsman newspaper
reported on October 29th
that Lonely Planet's
2016 Best in Travel
guide rates Serco's London-Fort William Caledonian Sleeper service the world's best sleeper route.
Thought For The Day
T his should really be a thought for every day for government ministers, politicians in general and commentators on railway matters:
Single track railway with passing loops = single track road with passing places (in the case of railways such as ours it is many miles between passing places - on the roads they are every few yards to avoid inconvenience).
Double track railway = single carriageway road.
Quadruple track railway (e.g. West Coast mainline out of London - rare in UK) = Dual Carriageway.
Conclusion:
In road terms the four rail routes out of Inverness are all single track roads with passing places apart from a 30 mile stretch of "single carriageway" north of Blair Atholl.
Interesting that work has now begun on the Perth-Inverness section of the A9 to widen it to the rail equivalent of four tracks.
Snapshot of FNL Troubles
FoFNL members keep an eye out for the general state of play on the Far North Line.
This summer things have been so bad that we have put together a far from exhaustive table of delays and cancellations.
Far North Line is Not Alone!
This is a link to an interesting news item about Danish Railways, spotted by a FoFNL member.
It's worth following the "Read More" link on that page to enjoy some "Lost in Translation" fun!
Serco Sleeper Sustenance
Dingwall is continuing its tradition of providing sustenance for long distance rail passengers which started with the overnight wartime Jellicoe specials from London to Thurso.
The new Caledonian Sleeper has introduced a multi choice menu with lamb, haggis, chicken, fish pie, vegetable curry, and macaroni cheese options all sourced from Dingwall. Who could resist "Award-winning Cockburn's haggis, neeps and Dochcarty tatties served with a whisky sauce"? Follow this in the morning with "Creamy Highland porridge with Caithness honey"!
Sturgeon acknowledges necessity of good rail services for the Highlands
At the Scottish Cabinet meeting held in Inverness on 23rd March First Minister, Nicola Sturgeon, was upbeat about rail travel in comments she made as part of the launch of the new Serco sleeper service between Scotland and London.
"We have a duty to make sure that Inverness and the Highlands are well connected to the rest of Scotland, just as we need to make sure that Scotland is well connected to the rest of the UK."
She added: "We want to see people travelling by train and by public transport as much as possible but that's not a substitute for things like dualling the A9 and we have plans in place to do that. These things shouldn't be either or. If you live in the central belt you don't expect to choose between good roads and good train services, and if you live in the Highlands you shouldn't have to choose either."
Highland MSP given Abellio assurances
Abellio's UK Rail Development Director, Mike Kean, has assured Highland MSP Rhoda Grant at a meeting on March 11th that "we will start to see improvements along the line and we can expect a dramatically improved service by the end of 2018."
Abellio took over the ScotRail franchise on April 1st and is under pressure to restore public faith in the Far North Line as soon as possible, ending a lengthy period of desperately unreliable service with a huge number of cancellations, uncompleted journeys and skipped station stops.
FoFNL will be lobbying Network Rail and Transport Scotland as well as Abellio for the serious investment that is needed so urgently.
If you have any comments or require any information please contact FoFNL by
E-mail
Welcome to the Friends of The Far North Line
The Friends of the Far North Line is the campaign group for rail north of Inverness, lobbying for improved services for local users, tourists and freight.
Our website will give you an insight to FoFNL's successes and concerns. You will find a complete collection of newsletters dating back to 1998 as well as an archive of interesting documents.
This is a map of the Far North Line which is situated in the northernmost part of Scotland. Hovering the pointer over the name of a station will display a local photo.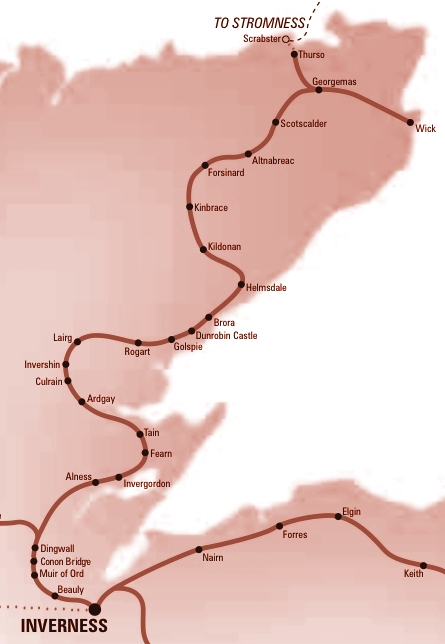 Our aims include:
The continued retention and improvement of the line from Inverness to Wick/Thurso.
The development of services for local residents and tourists alike.
Enhancement of freight services.
Publicising the line, its attractions and potential.
Liaison with local groups to foster interest in the line.
Liaison with ScotRail, statutory bodies and tourism authorities.
The use of the line by heritage trains.
Our 1995 conference for rail interests was the precursor of the Highland Rail Partnership a collaborative body spanning the Council, Highlands and Islands Enterprise, local Enterprise companies, rail operators, the Friends Groups and others.
Achievements include the Easter Ross commuter train, Beauly and Conon Bridge stations, all-year Sunday trains, initiating the re-introduction of significant freight, the transporting of extremely long lengths of pipe to Wick, and the building of a footbridge alongside the Shin Viaduct. A substantial increase in freight is still needed and we will continue to persuade haulage contractors that there is an alternative to driving long distances over inadequate roads.
We continue to seek shortened journey times and hourly services between Inverness and Tain. We aim to work in partnerships, we publish a thrice yearly Newsletter, we are democratically governed through our AGM and a geographically representative committee.
---
Join...
If you would like to join The Friends of The Far North Line please download, print out and complete the application form. If you prefer, you can phone our Membership Secretary on +44 (0)1334 475311. Annual membership is only 12 UK pounds (10 for concessions).
---
Office Bearers
David Start
29, Ethelwulf Road
Worthing
BN14 7NF


Angus Stewart
36 Learmonth Place
St Andrews
Fife
KY16 8XF


Bob Barnes-Watts, Inverness
Richard Ardern, Inverness
Stewart Campbell, Alness
The photo of Culrain station was taken by Peter Van Den Bossche and the photo of Altnabreac by Dennis Troughton. Both are used under the Creative Commons Licence.
The European

Railway

Webring