Great Musgrave Finale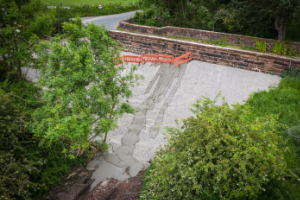 It seems the final act of the Great Musgrave bridge drama is now being played out. In September 2022 Eden District Council issued an enforcement notice requiring National Highways (Previously known as Highways England) to remove the concrete infill they had installed in 2021 after declaring work on the bridge necessary to prevent an emergency, thereby invoking the Permitted Development Rights listed in the Town and Country Planning (General Permitted Development) (England) Order 2015. These rights allow work to be carried out immediately with a retrospective planning application required.
Eden District Council refused planning permission in June 2022 and instructed National Highways to remove the 1600 tonnes of infill by 11 October this year. Work began in July with a road closure being effected from 17 July to 13 October. The closure causes very long diversions for local residents and farmers and there is much local anger at its duration. There is a feeling that the length of time the road will be closed, and the unwillingness of National Highways to provide a temporary diversion on adjacent land, suggests the organisation is enacting some kind of retribution on those who opposed the infilling.
The demolition process involves 'coring' and 'hydrobursting'. The total cost of infilling, and then removing the infill and repairing the bridge, will be more than £500,000.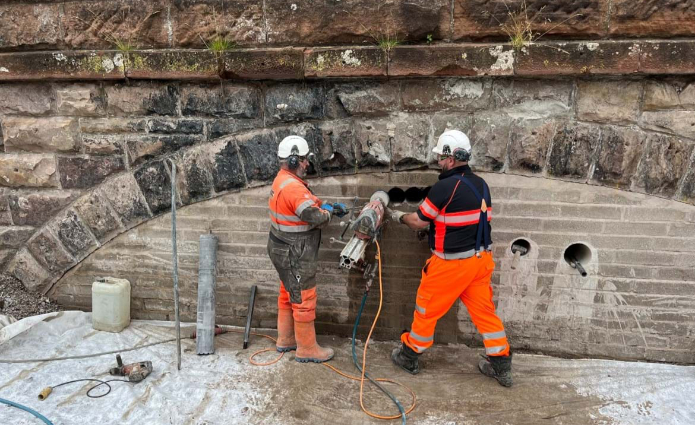 Perhaps one day the Stainmore Railway Company, will link its station at Kirkby Stephen East with its neighbour, the Eden Valley Railway, passing under the bridge at Great Musgrave.
Ian Budd