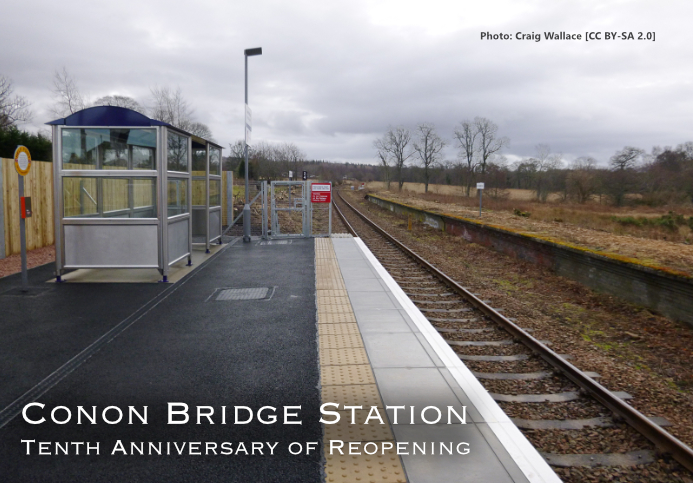 Conon Bridge Station reopened on 8 February 2013 after a campaign by HITRANS and FoFNL. It is on the site of the original station which closed in 1960 and consists of a short platform of around 15 metres, nearly identical in length to the one at nearby Beauly which reopened in 2002.
The original station had two platforms and would have been the junction for the partially constructed Cromarty and Dingwall Light Railway which never opened due to the onset of WWI.
The £600,000 station was delivered on time and within budget and took only five months from the announcement of the project to the opening. It was financed by Transport Scotland, HITRANS and The Highland Council. In Network Rail's press release on the opening day, David Simpson, then Managing Director of Network Rail Scotland, said, "The delivery of the new station on-time, within budget and to such a tight timescale shows what can be achieved when organisations work together to deliver for passengers."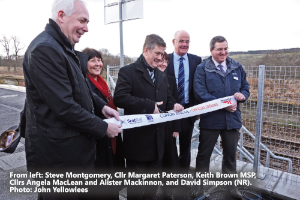 The station has had an average annual usage in the seven full years up to the start of the Covid pandemic of 16,435.
As Steve Montgomery, then Managing Director of First ScotRail said at the time, "Having a station will make a big difference for local people and visitors alike, by providing a real alternative to the car. The more we can encourage people to travel by train the better it is for the environment."