Class 93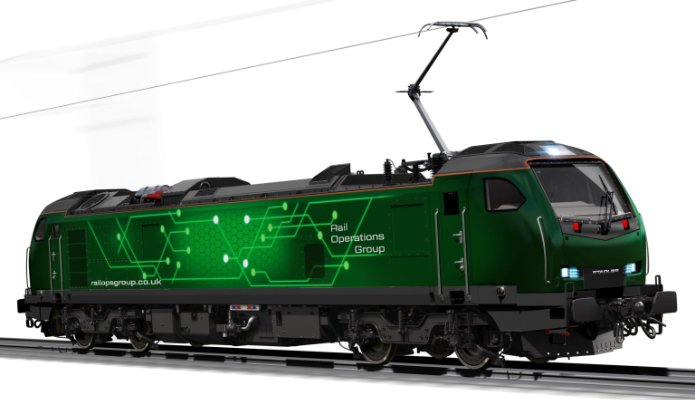 Rail Operations Group, the train movements specialist, announced the delivery of the first of its Class 93 tri-mode locomotives. ROG has ordered three batches of ten machines. Stadler, the Swiss manufacturer, has based the Class 93 on its Eurolight design, the Class 88s already running in the UK have the same roots. Intended for long-haul electric freight services they are also able to run in hybrid diesel/battery mode and for shunting in battery-only mode. The diesel engines can run on bio-fuel which is considered by some to be carbon-neutral. Rail Engineer magazine had an interesting chart [below] in its April 2021 issue showing how a Class 93's tractive effort compares at various speeds, and in both electric and diesel/battery modes, with a selection of existing locomotives.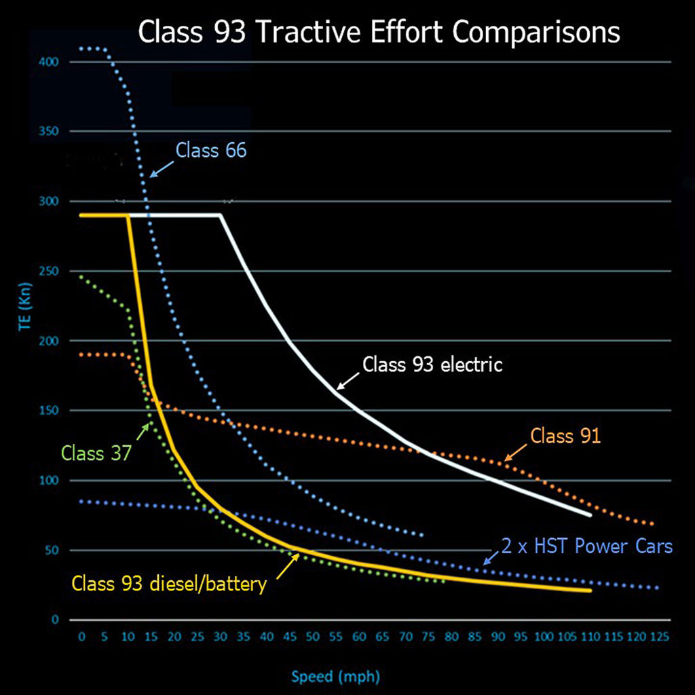 This shows that when running in diesel/battery mode its performance is the exact equivalent of a Class 37 (commonly used on the Far North Line) and in electric mode when running at its maximum speed of 110 mph it has double the tractive effort of a pair of HST power cars. Also in electric mode the Class 93 has twice the tractive effort of a Class 66 diesel at 75 mph. This illustrates the benefit of electric freight traction, especially on the West Coast Main Line with its curves and gradients.
Grand Union Trains, an open access operator, has specified the Class 93 for its proposed Stirling to Euston service. These locomotives can match the performance of the Class 91s that were the mainstay of the high speed services on the East Coast Main Line for many years, proving them to be true mixed-traffic machines.
Ian Budd