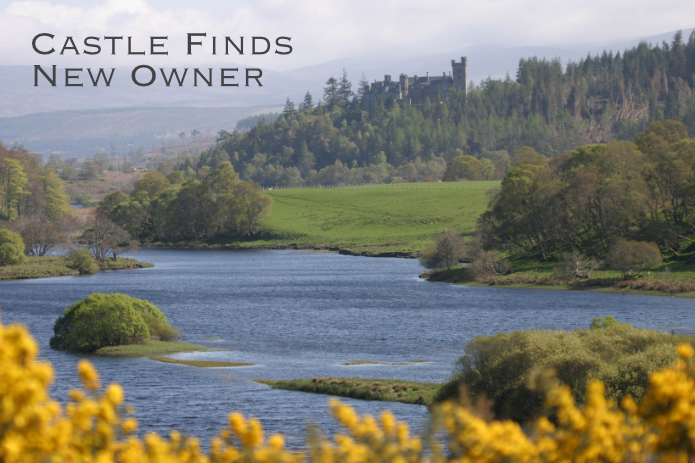 Carbisdale Castle, which for many years was a very spectacular youth hostel, and provided significant traffic for nearby Culrain Station, has finally found an enthusiastic new owner.
Samantha Kane, an international barrister, originally from Iraq, bought the castle on impulse in the summer of 2022 for £1.2m, having had no previous connection with the area. She intends to spend around £10m in the next two years refurbishing the castle as a private residence. She also plans to open part of the castle to the public. Ms Kane issued this Press Statement:
"Samantha intends to invest in the local economy through the creation of jobs, both in the castle itself and in its surrounding estate, as well as through the involvement of Highland-based contractors during the renovation process itself.
"Her commitment to the economic health of the local area will also be reflected in a range of initiatives, such as support for local organic farmers, a cause close to her heart.
"As an ardent supporter of wildlife conversation, Samantha has also pledged to engage with local charitable causes, which will align with her commitment to preserving the extensive forested estate surrounding the castle."
Carbisdale Castle was the last Scottish castle to be built, dating from 1907. We hope the new owner gets on well with Betty, the ghost, a familiar figure during the castle's time as a youth hostel.
FoFNL also hopes that Ms Kane will encourage her visitors to arrive by train - she might even be tempted to purchase a private waiting room - if such a thing is possible these days! Perhaps Culrain will recover some of the footfall it lost when the castle closed as a youth hostel.
There is Listed Building Consent for 19 bedrooms, 5 reception rooms and a self-contained flat and it cost about the same as a small flat in London! The purchase is a welcome boost for the area and by October renovation work had already commenced. There has even been the appointment of an official piper for the castle!
Ian Budd