Ben Alder - New Build Project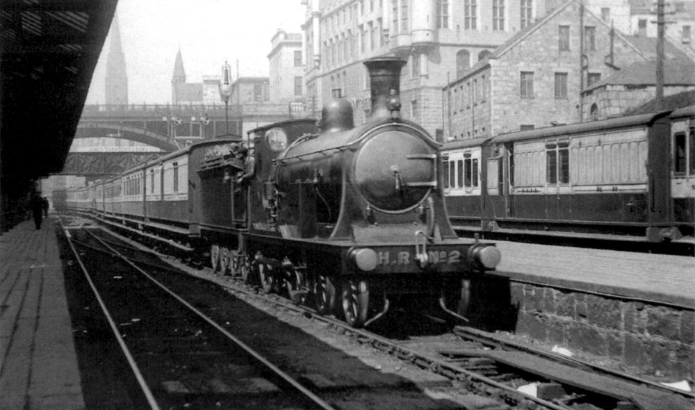 Photo: Ken Nunn
Historically, Scotland is no stranger to acts of treachery and villainy; but for the railway enthusiast we need only cast our eyes back to 1967 to witness one of the greatest inflicted on the Heritage industry - when 54398 Ben Alder was scrapped. Before exploring the how and why of such treachery, it is important for us to run through the timeline of Ben Alder to provide context.
Built to a Peter Drummond design by Dübs & Co of Glasgow in 1898 for the Highland Railway Company, Ben Alder was issued locomotive number 2 as the second built of the new Ben class. All the Ben class were named after Munros within the Highland Railway's territory. The locomotives were considered "small" 4-4-0 passenger steam locomotives, with one unusual feature - they were inside-cylindered.
Peter Drummond was the younger (and somewhat less renowned) brother of Dugald Drummond - he of Caledonian Railway's St Rollox works fame. When Peter Drummond became Chief Engineer at the Highland Railway's Lochgorm works, he took all that he had learned from his brother and put this into practice in creating the Ben class.
Between 1898 and 1906, some 20 of these Ben class locomotives were made by Dübs & Co, the Highland Railway themselves at their Lochgorm works in Inverness, and by the North British Locomotive Company in Glasgow. A final six "big" Bens were built by North British between 1908 and 1909. These locomotives had a larger boiler and significantly larger heating and firebox surface areas.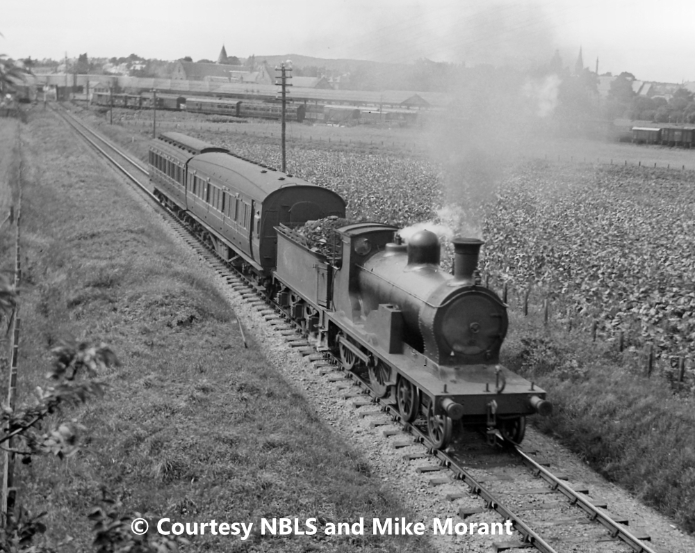 Move forward 30 years to the post grouping era and Ben Alder is now under the stewardship of the LMS Railway which is using the old Caledonian Railway infrastructure as their maintenance hub. Standardisation is the buzzword of the day, with a heavy drive to ensure locomotives are standard throughout the new network. As mentioned previously, Peter keenly followed the design teachings of his brother Dugald, and thus the Ben class locomotives easily fitted into the programme of maintenance and upkeep.
And now we come to the nail in the "how" coffin. One of the maintenance programme's decisions was to replace the boilers on any Highland Railway Ben locomotive with a Caledonian boiler when renewal was needed. And as such, Ben Alder received a new Caledonian boiler to enable her to run well into the British Railways era until eventual withdrawal in 1953.
British Railways acknowledged the need for any engine with perceived historical importance to be saved, and as such the list now known as the "National Collection" was drawn up. Ben Alder was initially included on the list and a variety of storage locations were used to house her throughout the years between 1953 and 1967, essentially hoping to "hide" her from upper management in order to allow a private group to form and purchase her. It was at her final storage location at Boat of Garten that the "why" took place. Ben Alder was not to be preserved after all. Why? She possessed a non-original boiler of course!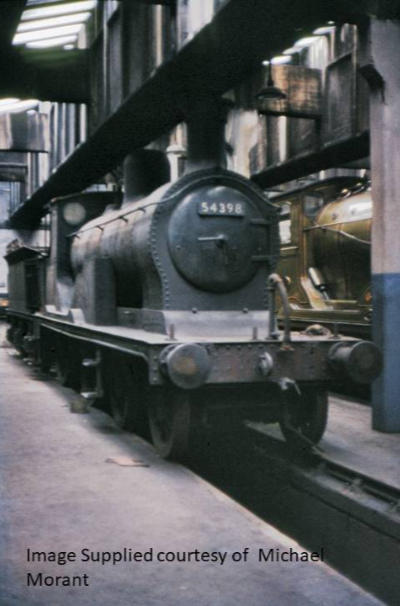 As with all tragic occurrences, mere days after British Rail management sent her to the scrap yard a wealthy enthusiast came forward to purchase her, but it was too late, and the final example of the Ben class was already gone. Feeling that this act by British Rail exemplified their lack of compassion for heritage railways in general; when New Build Locomotive Scotland was created it was essentially a no-brainer that Ben Alder would be the locomotive of choice for resurrecting.
The NBLS group is mainly comprised of volunteers from both SRPS and Fife Heritage Railway in Leven. The first task undertaken was of course a feasibility study. With the firm belief that there is nothing that cannot be made, we only had to look to the building of Tornado (the first "new" standard gauge steam locomotive to be built back in 2008) to boost confidence in the project. The main point of the feasibility study was to investigate whether a full set of technical drawings could be sourced for the Ben class locomotive.
Again, thanks to the Drummond brothers and their use of common design we have sourced more than half the original Ben drawings and can make use of drawings from a variety of other sources including the Caledonian Railway, North British, and even London & South Western Railway. To that end we have established a relationship with the Swanage Railway to enable our engineering team to have access to both the LSWR T9 and M7 drawings.
The biggest challenge to a project as ambitious as this is of course financial. Our business plan estimates a figure of £1.5m to deliver a new Ben Alder. In 2019 we officially announced our intentions and launched the project. With favourable responses from enthusiasts and the railway press alike we went into November 2019 full of confidence, and a successful exhibition stand at the SRPS steam gala garnered further funds and positive attention.
We gained charitable status to push further into 2020 and then of course Covid-19 placed the whole world on hold. We cannot deny that this has affected all our plans, so we adjusted our goals towards a slower income and a heavier engineering direction. This allowed us to maintain our momentum and our fantastic engineering team has produced drawings and patterns and cast our first items - the cylinder lubrication pots. Work also started on initial design work for the bogie frames as well as other smaller items.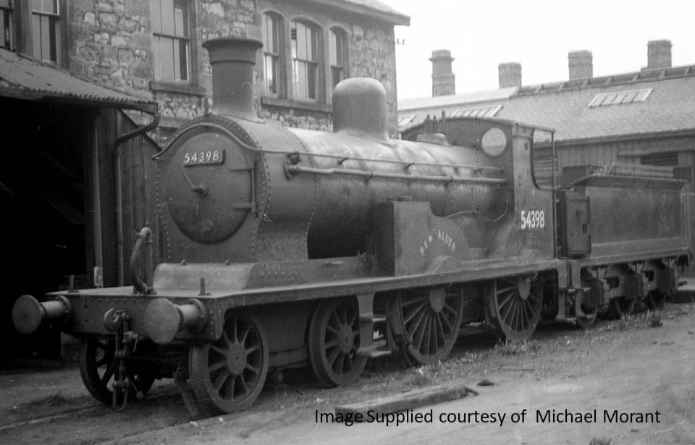 In late 2020, we were made aware of another group in Leicestershire having produced a bogie wheel pattern and cast their first wheel. Keen to progress our project while sharing knowledge, we got in touch with them, and we now have agreement to use the pattern to produce our own wheels. Thus, the "Sponsor a Spoke" appeal was launched, and we are currently halfway to raising the funds required to cast these. The estimated figure is £7000, and we are asking anyone with an interest in Scottish railway heritage to consider donating to our fundraising efforts.
The project is expected to take 10-15 years to complete, and once running it is the intention of the group to be based at one of Scotland's heritage lines and visit other lines within the UK.
Gavin Johnson
www.benaldernewbuild.com
benalder.nbls@gmail.com
[See the companion web page for more pictures]