Cyril Bleasdale OBE - 1934-2022
Cyril Bleasdale who died on 27 March had a wide-ranging career with British Rail which took him from heading InterCity and London Midland Region to finally being director of ScotRail during the four years up to the start of privatisation in 1994.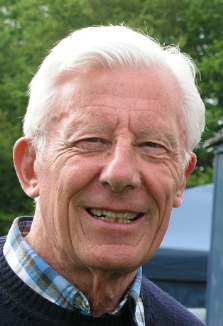 At ScotRail he inherited the declining fortunes of the early 1990s with the economic situation requiring cuts to be made and projects such as the Alloa reopening to be put on hold. Nevertheless he made the best of the situation by commending the new fleet of lightweight diesel Class 158 trains to the Scottish business community through the retrofitting of First Class compartments complete with specially commissioned artworks. He also showed their high-speed capability by arranging a high-speed run on one in May 1992 which took 32½ minutes to cover the 47 miles from Glasgow to Edinburgh.
On retiring he did not rest on his laurels and came to the rescue of the much-loved BR staff newspaper Railnews whose website today carries this message:
We greatly regret to report the death of Railnews chairman Cyril Bleasdale OBE. Cyril, who was 87, was one of the founding owners of Railnews Ltd when the title was acquired from the British Railways Board in 1996, and served as managing director until last year.
Cyril knew how to use publicity to achieve what he wanted. His decision in the face of budgetary cuts to give the Forth Bridge a maintenance "holiday" reverberated around the world. And when the building on the island platform at Aviemore - where the station is the village's only listed building - began to sag, he announced its demolition in the knowledge that heritage authorities would come to its rescue - today beautifully restored with the help of the Railway Heritage Trust, it is shared by ScotRail with the Strathspey Railway. He once recalled as a young man in British Transport Advertising coming to join a dinner of the BR Scottish Region top team at which as the wine flowed faster the talk got ever wilder of stripping out every last bit of potentially redundant infrastructure - evidently a formative experience for one who would go on to show respect for the railway's inheritance, the fine Edwardian building at Inverurie being another example of a station that he conserved during his time at ScotRail.
John Yellowlees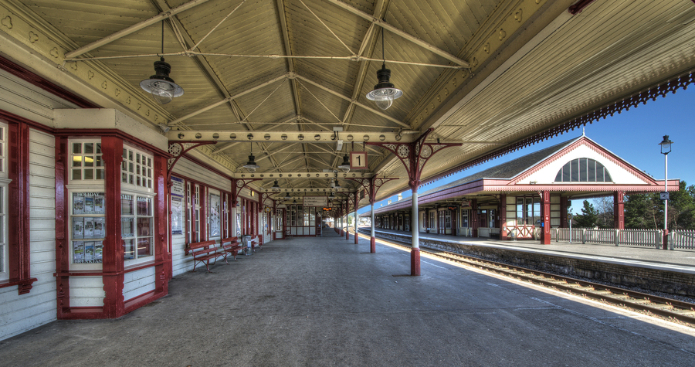 Photo: Karl Oparka