Historic Halkirk Ledger
Extracts from a 1000-page Halkirk shop ledger have been sent to us by Stuart Gray, a former resident of Halkirk district who was a lecturer in agricultural engineering at Thurso College in the 70/80s.
The ledger, which contains many entries relating to stations on the Far North Line from the 1930s through to the 1950s, is currently in the possession of a Caithness farmer who kindly granted Stuart access to photograph some of the pages.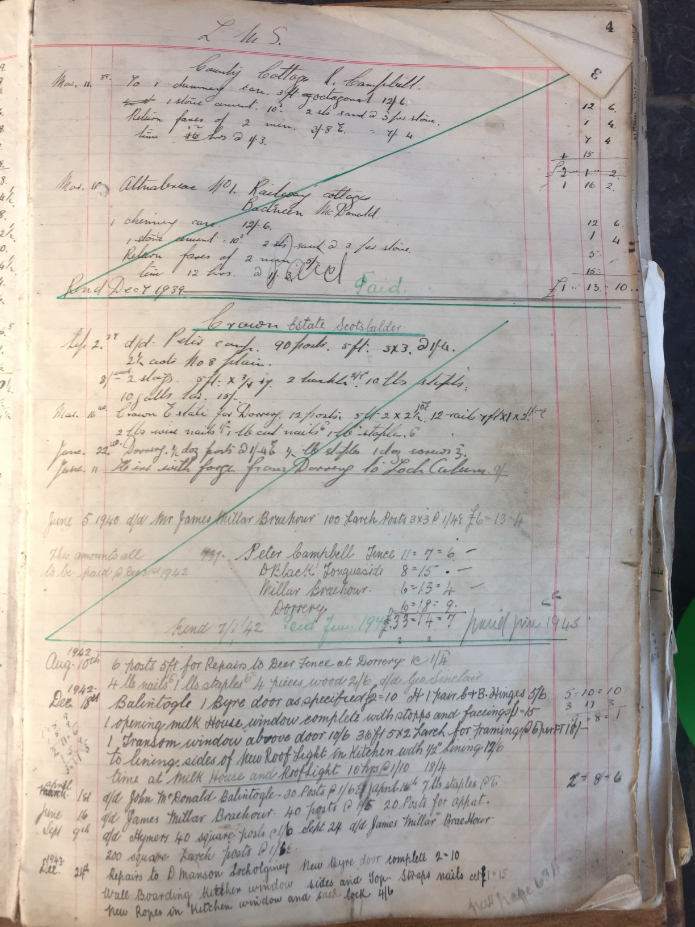 The shop, near the former station in Halkirk, was owned by the Sinclair Family. The description, "Alexander Sinclair, General Merchant, Carpenter and Undertaker" appears at the beginning of the ledger.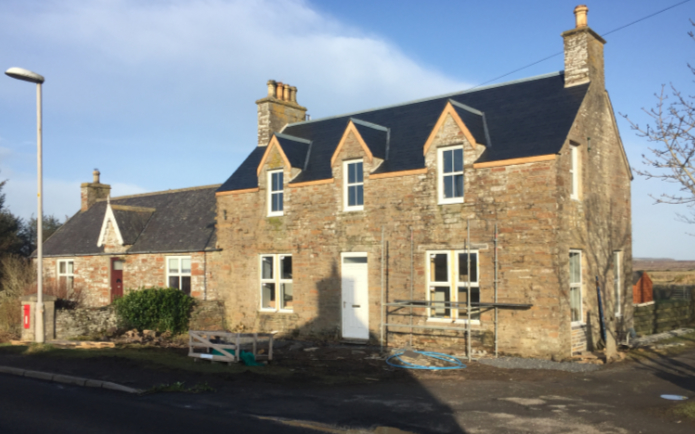 The shop often undertook railway-related work such as "Altnabreac, No1, Railway Cottages - 1 Chimney Cap - 12/6" billed to the L.M.S. in March 1938.
Full-size versions of Stuart's photos can be seen online at www.fofnl.org.uk/fne80.php.