Far Away But Maybe Not So Different
CHEMIN DE FER DE PROVENCE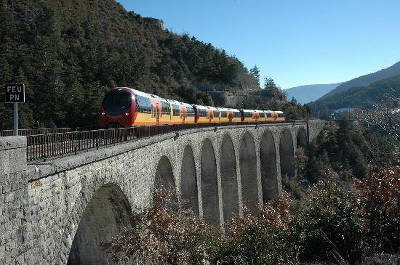 France has a "far south" line, almost the same distance in km (151) as ours is in miles and metre-gauge whereas ours is standard.
Opened in 1911, the Chemin de Fer de Provence now marketed as the Train des Pignes (shades of the Pines Express!) links the carnival city of Nice with the spa retreat of Dignes-les-Bains, passing gorges and valleys, lavender fields and olive groves and snow-capped mountains along the way. Whereas our line has the Flow Country, theirs follows the adventures of the River Var, but there are other parallels too.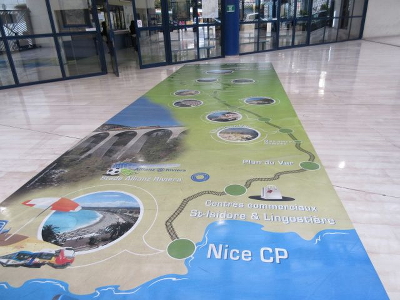 With 50 stations and halts, the four times daily end-to-end trains take over three hours - too long perhaps for the less patient daytripper. To endear the CFP to local communities, it has developed an Invernet of its own, twenty local trains daily running alongside a congested autoroute to the suburban town of Colomar, ten stops out from Nice, with about half continuing six more stops to Plan du Var.
The Provence-Alpes-Cote d'Azur regional transport authority has franchised the daily passenger operation to Veolia, which has invested in diesel railcars offering excellent seat-to-window alignment and high windows.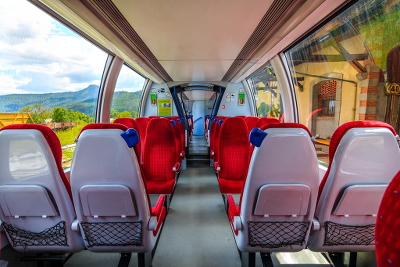 A separate non-profit company the Group d'Etude pour les Chemins de Fer de Provence runs a steam train whose carriages have traditional wooden benches on Sundays from May to November (also Fridays from mid-July to late August) over the central scenic section between Puget-Theniers and Annot, with passengers from Nice connecting by railcar.
Over twenty years ago the CFP quit its original Nice terminus designed by Eiffel which has recently been given a commercial makeover. The modern three-platform station now used, just a short walk from SNCF at Nice-Ville, has attractive displays enticing the tourist to step aboard.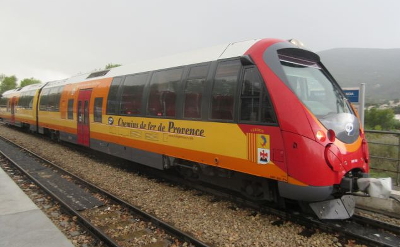 Free on-board commentaries by experienced guides are available up to three days a week in summer on the 0925 train from Nice as far as Annot. Available on Google Play and Apple Store, a new app gives real-time information, tourist commentaries, traffic information and fares, and there is a website at trainprovence.com and a newsletter giving updates on festivals and excursions.
Bikes are not carried, but the new carriages allow transportation of people with reduced mobility. Like the Highland Railcard, a product called Zou! offers a 50% reduction, and up to three passengers travelling with the holder can also benefit from this reduction, while holders of the Zou! Etudes card also are automatically entitled to a 50% reduction for their leisure transport. A free website Pacamobilite.fr calculates all journeys by train, coach, metro, bus and tram in the region - no split ticketing there?
Not sure if there are Les Amis de CFP, but a journey the length of the line is a must if you're in the area, so do put a visit on your bucket-list - for as the musical says "it's so much nicer in Nice"!
John Yellowlees