Organic Opportunity
Another contender has appeared in the race to find environmentally-friendly rail traction. A company called Ultra Light Rail Partners received an initial grant of £350,000 from the UK government's Sustainable Innovation Fund to develop a test vehicle powered by biomethane. It has now received a further grant to develop a larger light rail vehicle, Project BioUltra, which would be able to carry 120 passengers.
Biomethane is produced from a variety of organic waste, including sewage sludge, food waste and animal manure. The material is broken down by bacteria to produce the gas.
Although burning the gas produces carbon, this would have been emitted anyway during its breaking down process. This is quite unlike fossil fuel which had lain undisturbed underground, with the carbon locked away.
The prototype vehicle, shown during a demonstration session at Motorail in Long Marston in July 2020, was based on a Parry People Mover body with a Ford propane-powered engine, converted to use biomethane.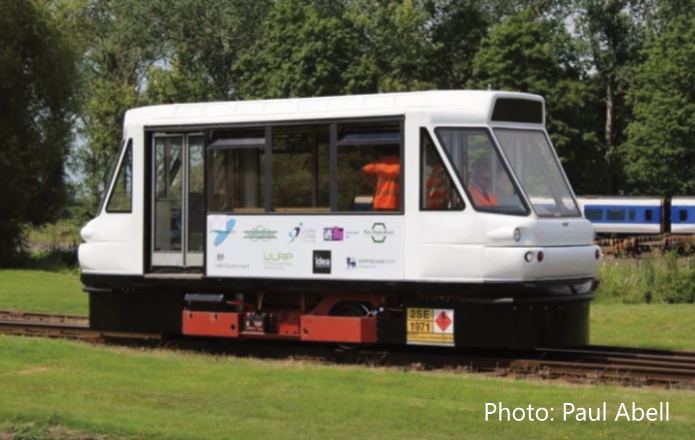 It is envisaged that the technology, combined with a lightweight, and low-cost track system, could be a catalyst in providing feeder services, possibly using re-opened branch lines.
Rights to the photo above were obtained via Today's Railways UK, published by Platform 5.