Inverness - Thurso:
An Australian Traveller's Perspective
I fulfilled my long ambition of completing the Inverness-Thurso journey in March 2014, when my wife and I were honeymooning in the UK. It was a journey I had to complete both because of its 'fame' of being the UK's northernmost operational railway and my love of the bleak Scottish countryside, to which the journey provides ample witness. With its laden grey clouds and dark gloom, the weather was bad, which to me was good!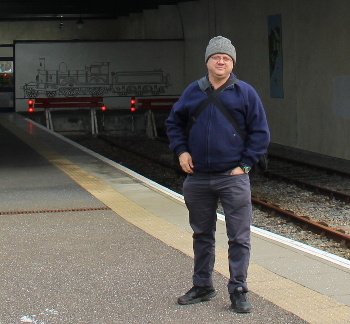 There are things about the journey you Scots up Inverness way probably take for granted, but which I noticed and admired distinctly. Instead of heat there was a beautiful biting cold. In place of dry there was rain, sleet and even a touch of snow. The station signs were bilingual. Salt on the station platforms: that initially fooled me as ice. Such things you did not see in my Australian home, and it was this that helped make the journey special.
Inverness-Thurso, which we did as a return day journey was one my wife and I loved. Spellbound as I was at the bleak beauty of northern Scotland along journey's way and the experience of my ancestral homeland another impression came to mind. Unlike other regular rail services, Inverness-Thurso/Wick is a friendly journey, a service that is yours. While the franchise owns the train, you the local people own the journey.
As someone who has experienced the far northern Scottish railway as an outsider and thus probably differently to you, I say this: embrace and relish the Inverness-Thurso/Wick train. It is a special railway you are fortunate to have. Enjoy the journey each time you step on board and, as you look out of the window on the journey's way, try to notice those special things you usually take for granted but which outsiders like me view with awe.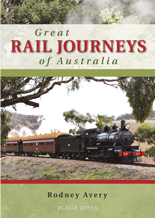 Rodney Avery is from the Australian state of Victoria, but now lives in the national capital, Canberra. He is author of the book 'Great Rail Journeys of Australia' (2013)