Station Usage Figures
These figures are provided annually by the Office of Rail Regulation. They are the first figures to show a full year's usage of Conon Bridge station which reopened in February 2013 having been closed in 1960. The station was reopened in time to relieve pressure on the Kessock Bridge during resurfacing works. Houses are still being built nearby. There were estimates that 25,000 passengers p.a. would use the new station eventually. It is interesting to compare the combined passenger figures for Muir of Ord and Dingwall prior to the reopening and the combined numbers for all three stations in the first full year,2013/14. 2013/14 shows a 5.66% increase over 2012/13 which is well above the line average (excluding Inverness) of 2.95%.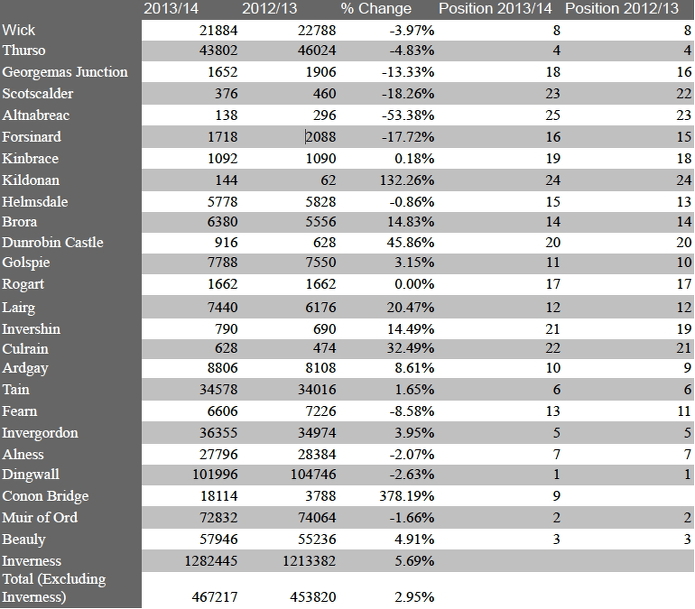 An article appeared in the North Star newspaper of 27th September 2014 expressing concern and anger that trains were frequently passing through Conon Bridge and Beauly stations without stopping, in order to make up time. Frank Roach (HITRANS) said "This is happening because trains are running late and in order to get into Inverness on time, and to allow another train out on the single-track line, they are sometimes skipping Conon Bridge and Beauly...the best solution would be to increase capacity on the line by creating more places where trains could pass each other"