Kyle Campaign 50 Years On
Having escaped the 'Beeching Axe' in 1963, the Kyle Line was slated for closure again in 1971 by the UK Government, which planned to withdraw the grant subsidy by the end of 1973. This article in The Scotsman, published on 3 February 1971 gives a flavour of the vigorous campaign which followed.
Bumping over cattle grids, lurching round sharp bends and jolting to a halt when confronted with oncoming traffic or livestock on a single-track road, are discomforts unlikely to appeal to the travelling public or even attract passengers to any bus service to be operated between Dingwall and Kyle of Lochalsh if the rail link between the two terminals is closed this year.
Forty-five miles of the tortuous 69-mile journey via Garve, Achnasheen, Strathcarron and Achmore is over single track roads barely wide enough to accommodate the modern coaches operated today, and even the odd sheep nibbling at a succulent grass tussock at the road's edge, will bring a warning hoot, for the two cannot share this narrow highway.
The experimental journey sponsored for observers by Ross and Cromarty County Council in a 41-seater chartered coach this week, provided convincing evidence that the smoothness and convenience of rail travel cannot be equalled by buses over such a route.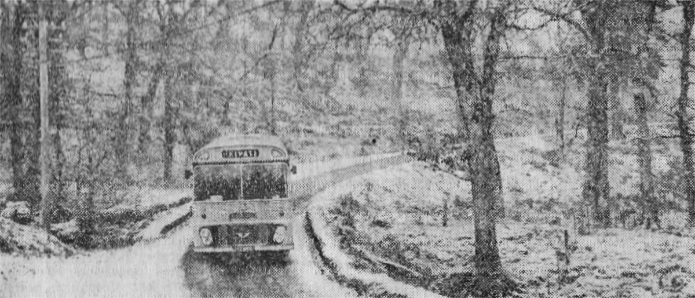 Amazingly, the trial bus arrived at Kyle only 30 minutes late after negotiating sheep, being briefly halted on an icy hill over the new Strome Ferry bypass, stopping to help remove a car which had plunged broadside into a ditch and making scheduled stops at proposed passenger pick up points.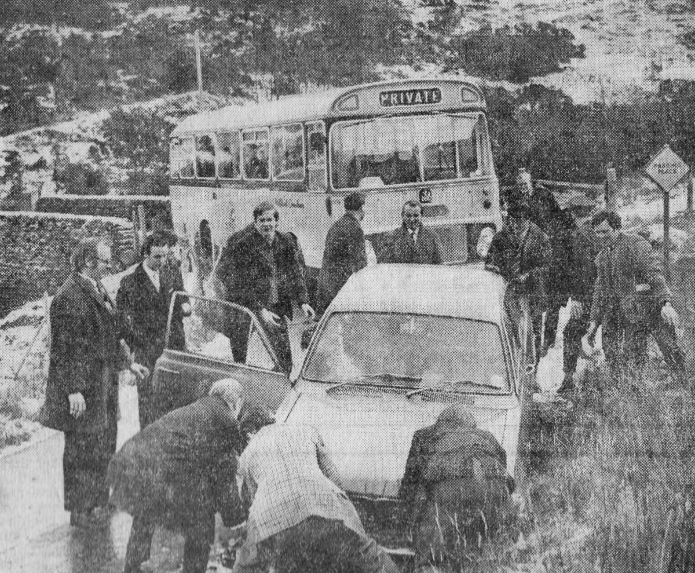 TUCCS [Transport Users' Consultative Committee Scotland] hearing to be held in Inverness on 17 February to hear some of the evidence from 541 bodies and individuals who have lodged objections to the line's proposed closure.
The line's existence still seemed fragile, even after it had been reprieved for a second time in 1974, so a group led by Tom Campbell formed The Friends of the Kyle Line in 1995. FOTKL has helped to ensure the current success of the line.