Highland Railcard
In June ScotRail produced a new leaflet to promote the Highland Railcard, available to Highland residents for use on the Far North Line, the Kyle Line and the West Highland Line.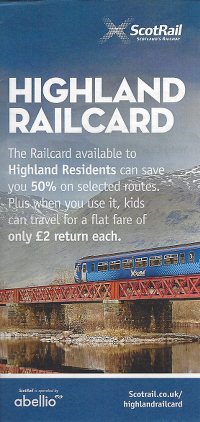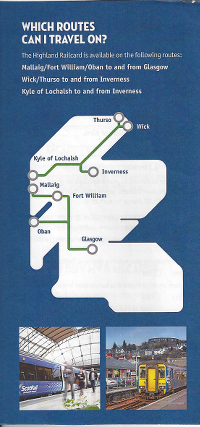 The leaflet contains all the information needed, clearly laid out, including a list of the qualifying residential postcodes. Unfortunately FoFNL's request to include a photo from each of the three lines covered went unheeded and, for those amused by such things, the photo at Glasgow Queen Street shows a type of train you definitely won't be using!
We applaud ScotRail's new enthusiasm to promote this excellent offer.