Freight on The Far North Line
The transporting of nuclear material from Dounreay, which is being decommissioned, to Sellafield for processing started in early December. There will be around ninety trains run carrying some forty-four tons of breeder material, which is not classed as waste. Starting in around 2014 or 2015, there will be a further sixty trains of "exotics". Nuclear waste has been carried by rail in Britain for over fifty years without incident. A new facility to handle the flasks that will transport the material was under construction at Georgemas Junction on a misty 4th July; this is where transhipment will take place between road and rail.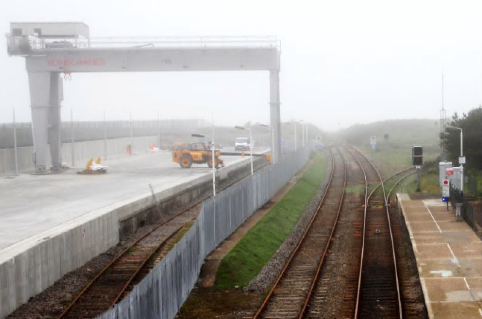 It can be seen that the former up platform has been removed to make space for the facility but that the run-round is still available for charters. The footbridge, which was always a good vantage point for photographs, has also now gone. What were believed to be the first empty flasks were pictured travelling north on the HML on 5th December at Culloden.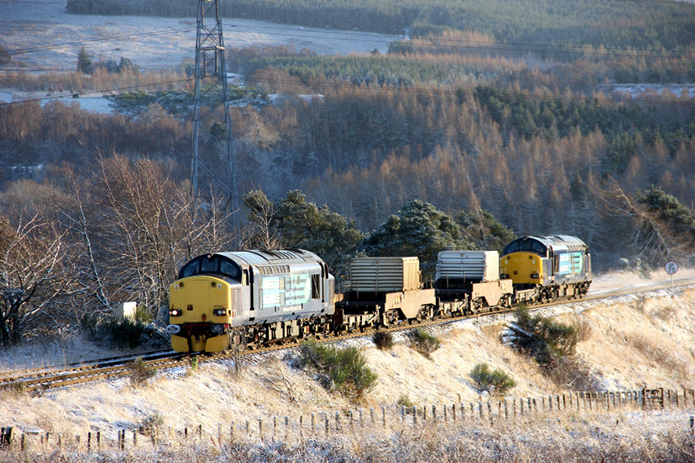 It was reported in the media that the first loaded train ran "under armed escort". Your acting editor has been in and around the railway industry for nearly sixty years man and boy and this is the first time he has ever encountered this.
Photos: Sandy Colley