Into The Millennium
What has been achieved over the six short years since FoFNL was founded?
Freight the life blood of a rural railway, is back after eight silent years.
The Dingwall Commuter train, the first service to be introduced by ScotRail beyond its franchise agreement.
Some improvements in journey time, including mid - Fearn.
First steam train to Wick in over 30 years.
Purposeful representation at RUCC and other bodies.
Initiation of, and membership of Highland Railway Partnership.
The society has taken a lead in each of these spheres, through lobbying, advocacy or action. The Far North Line is on the map!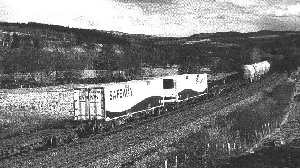 The first year of the new millennium holds good prospects for:
an open access Freight Terminal in Caithness
a daily freight train including Safeway Refrigerated Boxes
regular timber loading at Kinbrace
15 minutes off end to end passenger train journeys
go ahead for the station at Beauly
Each of these developments represents investment by stakeholders, a sign of confidence in the future of rail.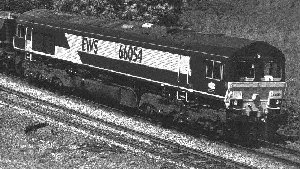 But FoFNL has further objectives including:
extending the morning commuter train to start from Tain
a station at Conon Bridge/Maryburgh
an all year round end to end Sunday afternoon train in each direction
improved frequencies in Easter Ross with bus connections for Dornoch
signalling the eastern approach to Platform 5 at Inverness to improve through running
easing of planning restrictions on rail access at Invergordon harbour
Some of these will require significant work with government, planners, and the railway industry. We are fortunate in that our founder, Frank Roach, is now the North Highland Railway Development Officer.
2000 AD opens with a series of meetings with Community Councils. An ear to the ground and local dialogue should be helpful to both FoFNL and local communities in working for a better railway. If you, too, have ideas please write to the the Newsletter Editor or the Secretary.
Photographs courtesy of the EWS Focus Business Magazine