Manx Connection
FoFNL member Frank Faulkner recently returned from a rather damp visit to the Isle of Man where he discovered an interesting connection with the Far North Line.
This year has been named Year of Railways on the Isle of Man because The Isle of Man Steam Railway celebrates its 150th anniversary and The Manx Electric Railway celebrates its 130th anniversary.
It is the former which has a direct link with the Far North Line in the person of the 3rd Duke of Sutherland.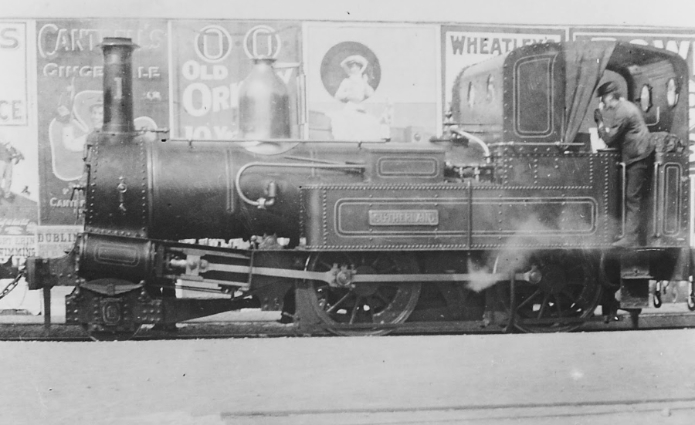 The Duke was instrumental in the establishment and financing of the Isle of Man Railway Company and was Chairman of the Board from 1872 to 1879, soon after opening his own railway from Helmsdale to Golspie. It is reported that he regretted not building the latter in narrow gauge, which he said would have saved him a lot of money!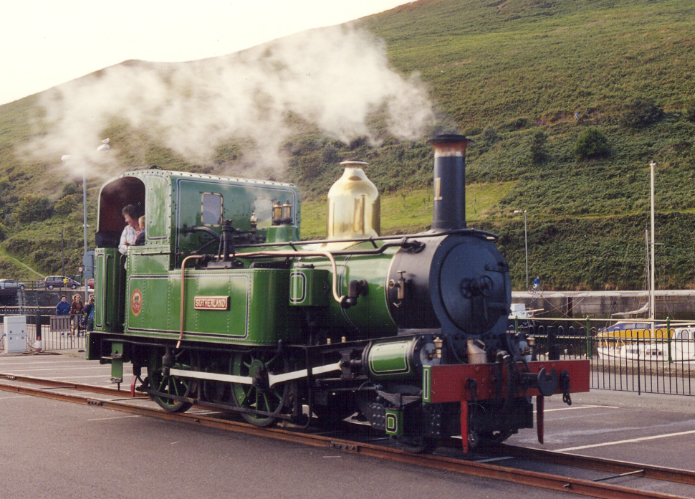 Locomotive No 1 Sutherland is the original Beyer, Peacock & Co locomotive which hauled the first service train on 1st July 1873 and ran until 1964. After a period of display in the railway museum at Port Erin, No 1 borrowed a boiler from another locomotive to enable it to take part in the Steam 125 events in 1998. The locomotive has since been cosmetically restored and now resides in the museum where it sports a replica of the Douglas & Peel United banner it carried at the opening ceremony of the line from Douglas to Peel in 1873.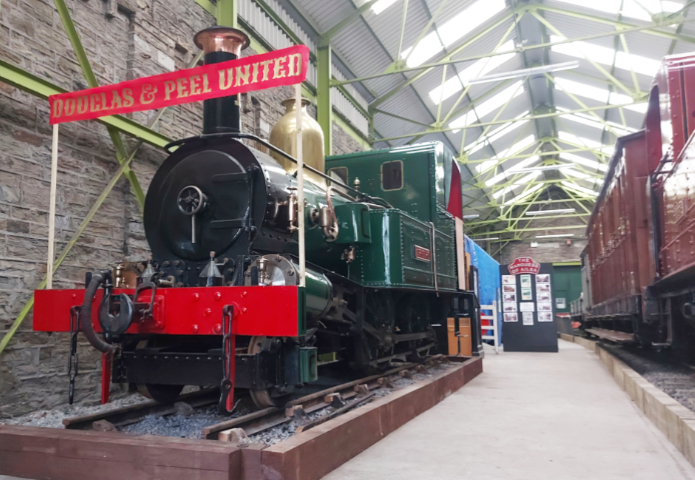 These photographs were supplied by The Isle of Man Steam Railway Supporters' Association which was instrumental in saving the line from Douglas to Port Erin which reopened in 1967 after a brief closure.
The railway was nationalised in 1978 and features steam haulage on its 15⅜ mile, 3' gauge route.