Ardgay Sation 150th Anniversary Celebration
On Wednesday 1st October 2014 a celebration was held to mark the 150th anniversary of Bonar Bridge Station on 1st October 1864. The station was renamed Ardgay on 2nd May 1977.
Valerie Mackenzie Harris, Mary Stobo and Hilary Gardner, members of Kyle of Sutherland Heritage Society, dressed in period costumes, welcomed FoFNL committee members Richard Ardern, Malcolm Wood (secretary) and Sandy Colley (all three also members of the Highland Railway Society) when they arrived on the 10:37 train from Inverness.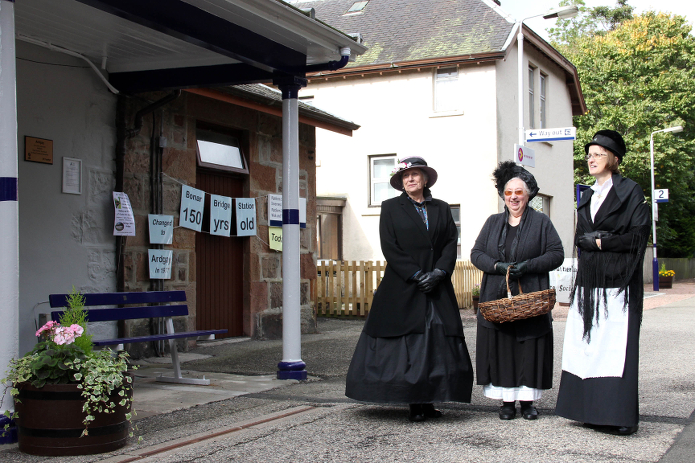 Travellers on the train continuing North were handed commemorative bookmarks.