Orkney Red Wheel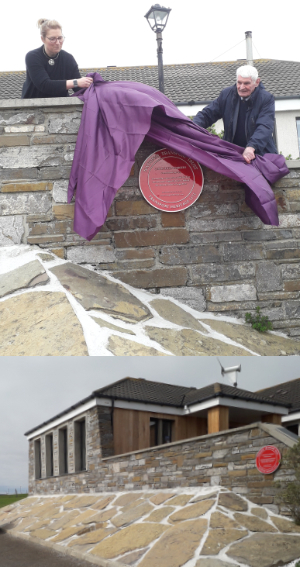 On 12 May Britain's most northerly Red Wheel was unveiled by John Cameron CBE in celebration of the Churchill Barriers at the Barrier View Café, with whose proprietor Celina Rupp he can be seen in the photo on the right.
Originally designed to protect the deepwater anchorage at Scapa Flow against incursion by German U-boats, the four Barriers were built by Balfour Beatty with the initial work carried out by civilian labour, later joined by Italian prisoners of war when the definition changed so that they would form a roadway connecting the Orkney Mainland with neighbouring islands to the south. The Italians left their own legacy in the form of the beautiful chapel on the first island, Lamb's Holm. Official opening was exactly 78 years ago on 12th May 1945 by the First Lord of the Admiralty A.V. Alexander MP, creating a fixed link between the island capital of Kirkwall and the southern port of St Margaret's Hope.
John told his audience "Orkney is uniquely rich in heritage across all eras - Neolithic, Norse and twentieth century - and you have so much to tell us looking forward as to how we might live sustainably in the years to come. The Churchill Barriers that were built to protect against a repeat of the Royal Oak tragedy have gone on to provide inter-island connectivity, allowing the southern islands to retain a larger population than might otherwise have been possible. At a time when Scotland sometimes looks enviously at what is happening in the Faroes and Norway, we should remember what was achieved nearly eighty years ago in linking The Orkney Mainland with Burray and South Ronaldsay to the lasting benefit of these communities."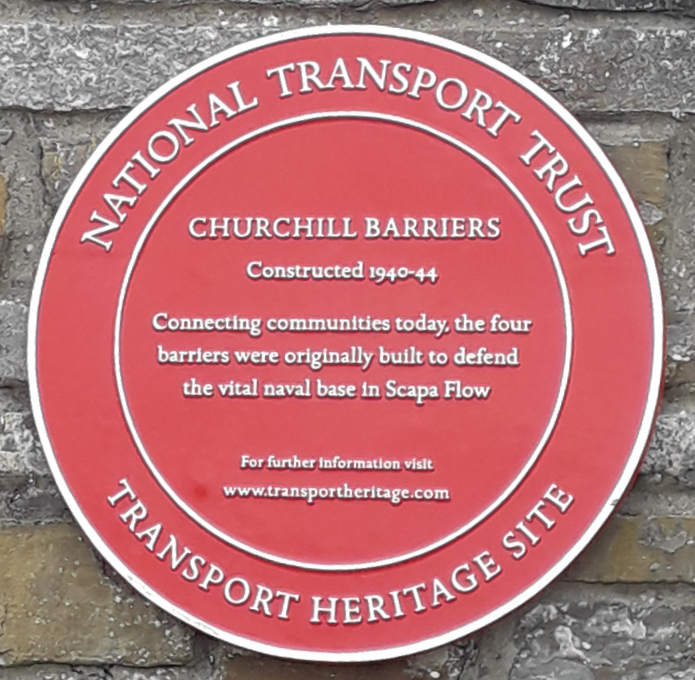 Photos and article: John Yellowlees