Alex Hynes to Give
Keynote Speech
SCOTRAIL BOSS TO TELL BUSINESSES: 'WE'RE ON TRACK'
The man charged with keeping Scotland's trains running smoothly has an Inverness appointment on his own timetable next month as keynote speaker at the Highland Business Awards.
Alex Hynes, the managing director of Scotland's Railway, is expected to outline his own vision for the future of rail travel in the north at the final event of Highland Business Week 20l9 at the Drumossie Hotel.
Paula Nicol, deputy chief executive and head of events for Inverness Chamber of Commerce, which puts on Highland Business Week and organises the awards, said she was delighted Mr Hynes had accepted the invitation.
"I've met Alex and I was very struck by the vision he has for the rail network in the Highlands and across Scotland," she said.
"I am really delighted he has accepted our invitation because not that many people will have heard his vision and I think it is important that they do. "It's good for us, as a business community, to understand where we can help in what ScotRail are trying to achieve."
Mr Hynes took over the helm at ScotRail in June 2017, having previously been managing director at Arriva Rail North, Britain's second largest train operating company.
He now has overall charge of a network that carries 295,000 passengers each weekday on 2500 services, and also has responsibility for 359 stations, 4715 bridges and 591 level crossings.
Mr Hynes said he was delighted to have been invited to Highland Business Week.
"It's vital that Scotland's Railway is working side-by-side with the business community so we can understand their needs because ultimately we both have the same goal to grow Scotland's economy," he said. "Undoubtedly, there are challenges around population and infrastructure, as well as the prospect of Brexit, which I know the business community are grappling with.
"This part of the country makes a significant economic contribution to Scotland, particularly in areas like energy, tourism and food and drink and I want Scotland's Railway to play its part in building on those successes."
This will include the implementation of a new long-term timetable structure for the Far North Line, supporting not just the economy, but social inclusion, he said. "Technical work is being undertaken to understand the magnitude of improvements required to the track and signalling systems to support such a timetable," Mr Hynes said.
"There's no denying that the Far North Line is one of the great scenic rail journeys, and ScotRail, Network Rail and Transport Scotland are committed to unlocking the route's potential. The recent investment in the region shows this."
This includes the installation of a £1.6 million mobile wheel lathe at Inverness Depot which will improve the performance and reliability of services between Inverness and Aberdeen and the West Coast line, as well as the Far North Line, by allowing trains to be serviced locally so they can be returned to passenger service more quickly.
Easy-to-read LED display screens have also been installed at all stations on the Far North Line, except for Dunrobin Castle, to provide real-time train information and in 2017 the route shared a £26 million radio signalling upgrade with the West Highland Line.
These local investments run parallel with Scotland-wide developments which will also benefit the Highlands.
"By the end of this year, our train fleet across the whole network will have grown by 30 per cent, with almost all of our trains being new or fully refurbished," Mr Hynes said.
"Customers will see a better, and more consistent service from us because we'll be putting the right trains on the right routes. For the Highlands, this means refurbished Class l58 trains on the Far North Line.
"These trains are being refitted with better heating and lighting, new toilets, improved seating, and at-seat power sockets and have wi-fi. Fully refurbished Inter7City high-speed trains will connect Scotland's seven cities.
"Recent investment by ScotRail and Network Rail - in refurbished trains, upgraded signalling equipment, and in customer service - shows our commitment to the north, and we'll continue to work to support tourism and bring wider economic benefits along Scotland's most scenic railways."
However, Mr Hynes said any electrification of the routes connecting Inverness with the Central Belt and Aberdeen would require significant investment in both infrastructure and rolling stock and would ultimately be for the Scottish Government to decide on.
On the subject of punctuality, Mr Hynes acknowledged:
"We know that our customers experienced a poor service from us last year, but it's encouraging that we're now delivering improvements in areas where our customers were most affected.
"In the latest period of performance, 90.7 per cent of ScotRail trains met their PPM (public performance measure) target. This is another sign of the fantastic progress we are making in delivering for our customers, and all across the country there are improvements thanks to the hard work of everyone on Scotland's Railway.
"Everyone across Scotland's Railway is continuing to work flat out to maintain this level of performance - it's what our customers expect and deserve." Along with its contributions to the economy, Mr Hynes is conscious that Scotland's Railways also have a role in fighting climate change.
"The ambitious targets set for us by the Scottish Government require a commitment to create a sustainable railway and contribute to an environmentally aware Scotland, and I am delighted that we aren't just meeting those targets - we are exceeding them," he said.
"Our drivers are trained extensively on eco-driving techniques and the Driver Advisory System installed across the fleet, assists in promoting energy efficient travel. But we aren't complacent, we are continuing to drive performance by investing and trialling new technology.
"More and more people are travelling across the country from our major towns and seven cities because of our cutting of journey times and creating more comfortable journeys.
"That is changing how we work, how we spend our leisure time, and how we grow our economy. I'm incredibly proud of the contribution that Scotland's Railway makes to every part of the country."
Looking to the future, Mr Hynes added: "I want Scotland's Railway to continue to deliver the major economic benefits that rail brings.
"That means providing a day- to-day service which is punctual and reliable. It also means taking forward our infrastructure investment plans to not only maintain the existing railway that we have, but to develop it more because improved transport infrastructure means reduced and more efficient travel time. "That then encourages greater trade between Scotland's cities and more investment in those cities from outside Scotland that will bring business opportunities for the north economy."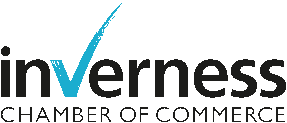 The Highland Business Awards take place at the Drumossie Hotel, Inverness, from noon on Friday, September 27, 2019.
To book tickets or find our more about this year's Highland Business Week events, including the Highland Spotlight business expo, visit www.inverness-chamber.co.uk
Reproduced by the kind permission of Executive magazine/SPP Media. Executive is the free monthly business magazine for the Highlands and Islands.