Serco Class 73s Travel North
Class 73 locomotives started arriving in Inverness on 15th February 2016 performing their new duties of hauling Serco Sleeper trains. The locomotives were built between 1962-7, originally for use on the third-rail electric lines to the south of London. As built they also contained a 600 horsepower English Electric diesel engine for use in non-electrified yards. The Class 73/9s, hired from GB Railfreight, have a much more powerful 1600 horsepower MTU engine and have been completely rebuilt with a life-expectancy of 25 years.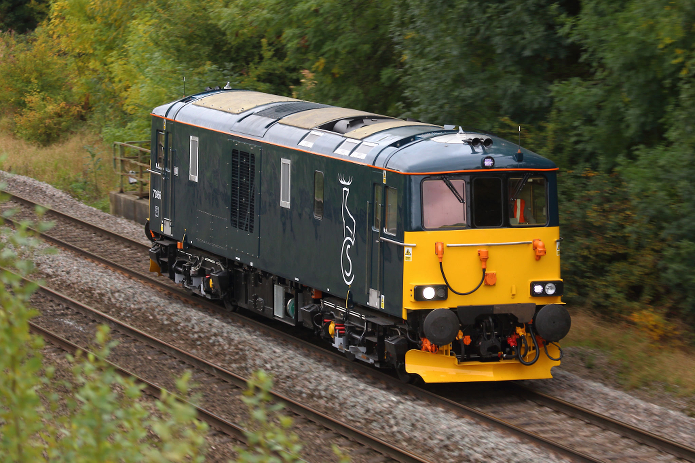 Mike Gill
As the locomotives will spend each day in Inverness, between duties, FoFNL wonders whether they could be dragooned into providing a daytime shuttle between Beauly and Conon Bridge!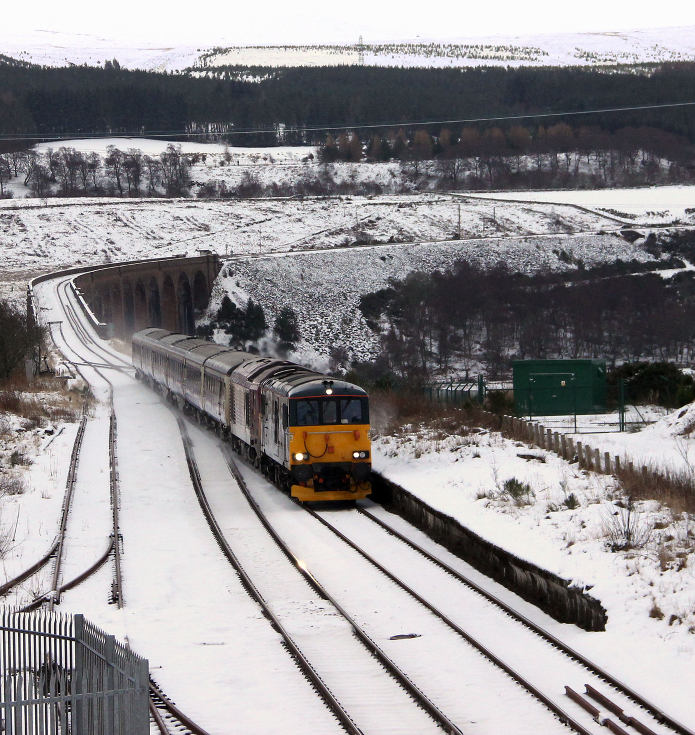 Sandy Colley