HSTs Are Coming
The rebuilding of HST sets for the Scottish Intercity services is progressing rapidly.
The work on the coaches has been challenging. The slam doors have to be replaced with sliding doors requiring that a pocket be inserted to receive each open door - a major structural change. The coaches were constructed originally 'by hand' meaning that dimensions and angles are approximate. The new doors and pockets are all identical and so individual tweaks are required in each carriage to make them fit! Not only that, but the loading gauge is so restricted in places that the new external door control buttons have had to be recessed, as a 1 cm projection would have compromised the clearance.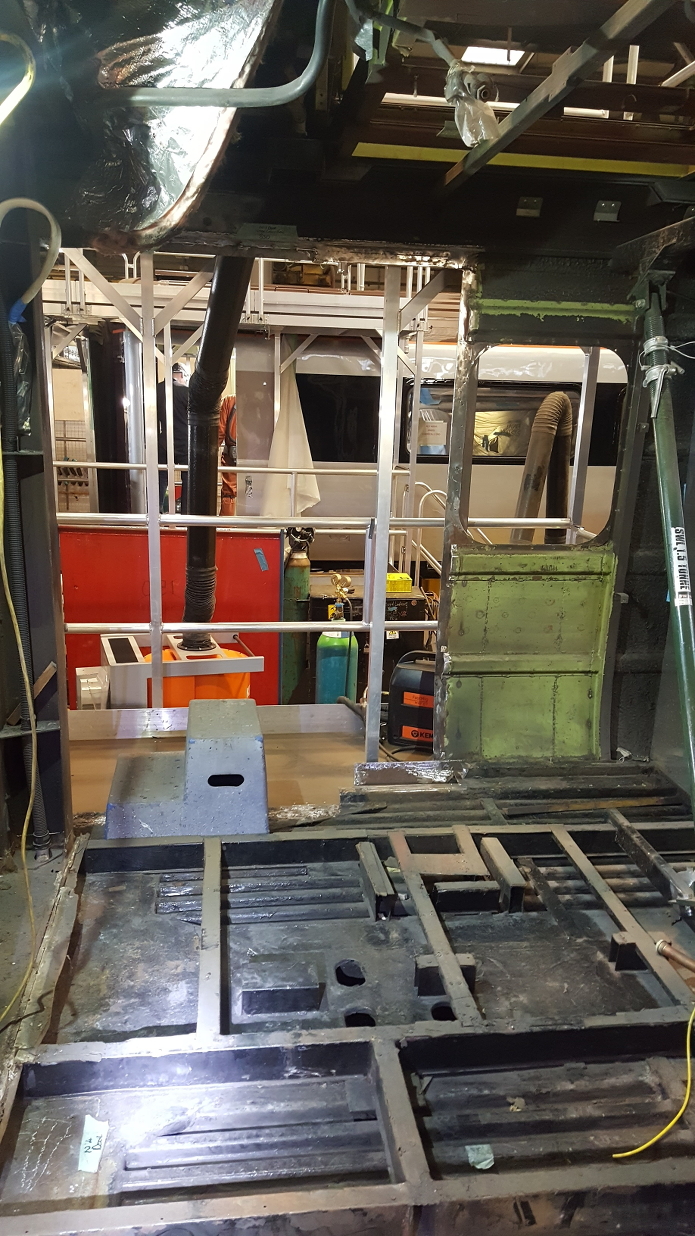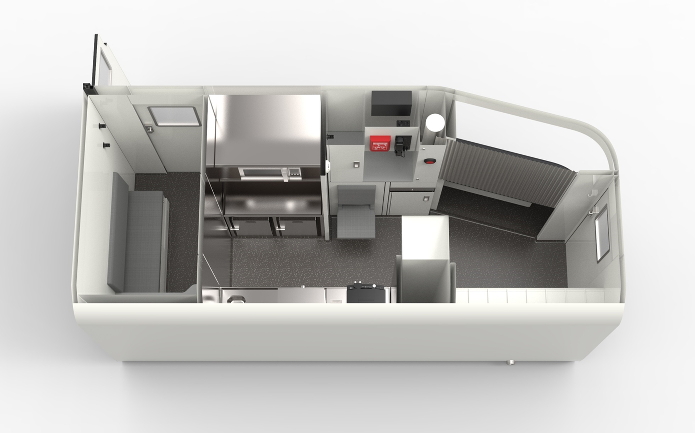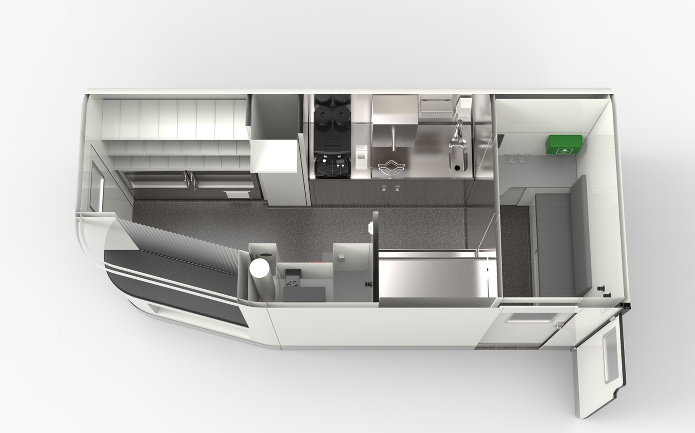 The first set of four refurbished coaches is seen below, nearing completion, in Wabtec Rail's works in Doncaster.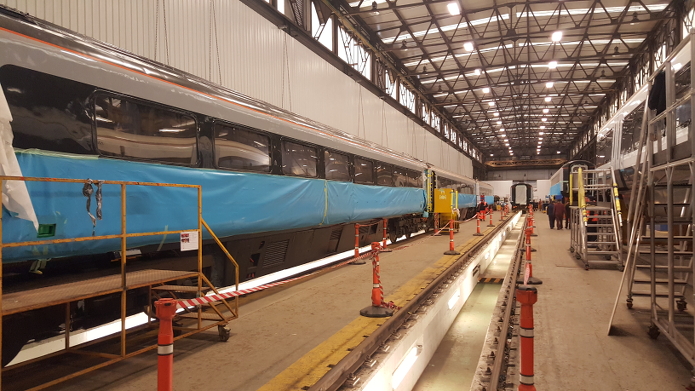 All pictures are courtesy of ScotRail