Out of the Station Window
An unusual view of a Far North Line station featured last Autumn in an art gallery in Linlithgow. The artist Leo du Feu, who was brought up in the town, had ten of his paintings exhibited in the Line Gallery. They included this picture of Helmsdale Station as seen from inside the beautifully restored station building.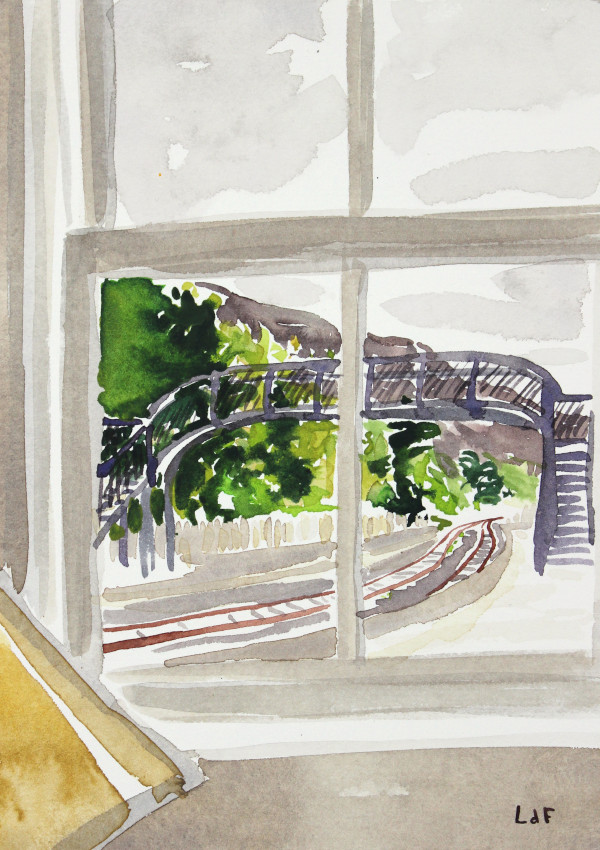 Leo has an ongoing project to explore Scotland's rail-accessible landscapes which is supported by ScotRail.
To find out more about his work visit www.leodufeu.co.uk