Dunrobin's Sisters
In 1905-06, the Highland Railway built a small class of four locomotives for use on some of their lightly laid 'Far North' branch lines. They were the last locomotives to be built at Lochgorm Works in Inverness and their design was credited to HR Locomotive Superintendent Peter Drummond. However, these engines were near clones of the locally-based Duke of Sutherland's 'Dunrobin' locomotive that had been designed and built by Sharp Stewart & Co in Glasgow in 1895 and it is widely believed that Lochgorm Works simply 'borrowed' the existing drawings to create the new engines.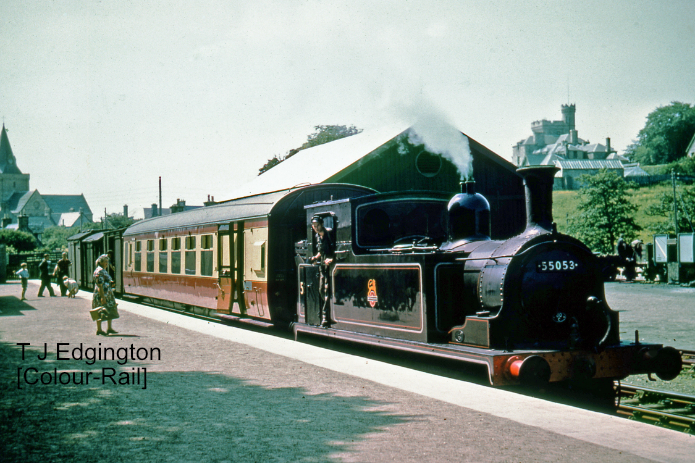 Known as the 'W' Class, all four locomotives passed to the LMS Railway at the Grouping of 1923, where they were numbered 15051-15054 and were unclassified until 1927 when they were given a classification of 1P. Locomotive 15052 was withdrawn in 1930, and 15054 followed in 1945, but the other two survived into BR days to become Nos 55051 and 55053. These spent their final years based at Helmsdale shed for working on the Dornoch branch which required locomotives with exceptionally light axle loadings. By the time they were finally taken out of service in 1956 and 1957 respectively. They were the last former Highland Railway locomotives still in use.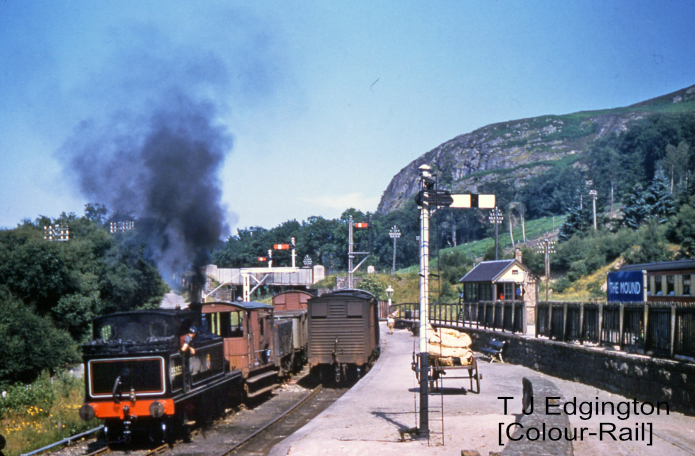 T J Edgington [Colour-Rail]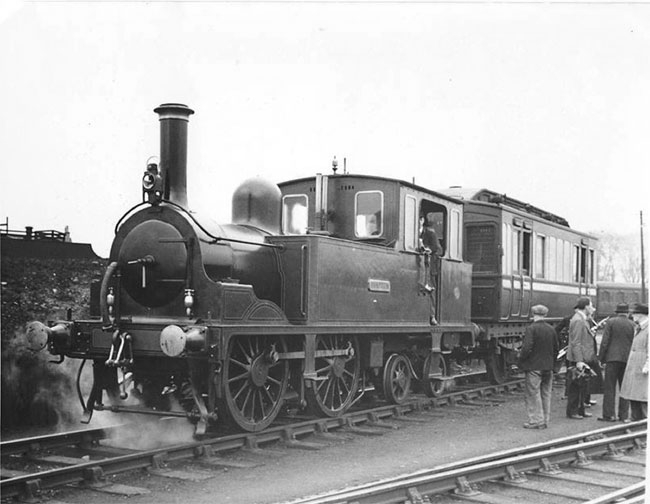 The now preserved 'Dunrobin' is shown for comparison in 1950 en route to becoming a static exhibit in Kent. The cab was unusually large, with a 4-person upholstered seat and fully closing windows for the comfort of guests who included King Edward VII, King George V, King George VI, King Alfonso of Spain, Kaiser Wilhelm II and Sir Winston Churchill. Having moved to Canada in 1965 'Dunrobin' was purchased by Beamish Museum in 2011 and repatriated. It is currently being overhauled at Bridgnorth Works on the Severn Valley Railway and will hopefully be back in service later this year.