ZET Comes to Caithness...?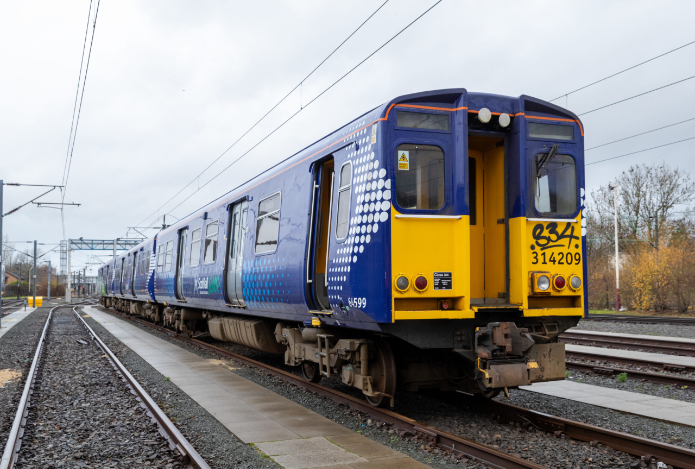 Image courtesy Scottish Enterprise
The Zero Emissions Train is a concept being developed by Scottish Government, Scottish Enterprise and St Andrews University. They have engaged hydrogen specialist Arcola to convert a Class 314 EMU to hydrogen operation to run during COP26 at Bo'ness. There is a possibility that this train will then be trialled between Wick and Thurso without passengers. HITRANS is commissioning a piece of work to see how a fuel cell and associated equipment could fit in a 158 which could then be trialled in Caithness too.
Then what? Within a few years it's hoped that Invergordon will become a major hydrogen infrastructure centre. On a smaller scale - during the ZET trials, perhaps - green hydrogen will be produced by electrolysis at Georgemas (the electrolyser is currently - sorry - in use in preparation for the 314 demonstrator to be shown to COP26 delegates) using green electricity. Caithness abounds in wind farms, and there is a large one near Georgemas. The Pentland Firth is ideal for tidal generation, and the Orkney-Caithness area will be of major importance in the green generation future. Sticking some of it in trains makes sense. Putting up OLE doesn't.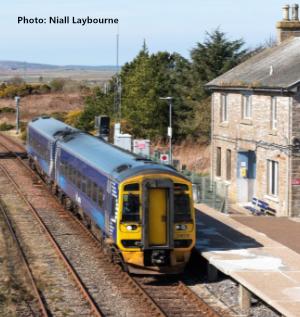 Thus hydrogen. Rarely has the simple combination of two protons and two electrons ticked so many boxes. Plans are afoot for a hydrogen hub at Georgemas, as well as rail maintenance facilities.
ScotRail's 156 fleet which serves the West Highland Line will reach the end of its life by 2026, so a solution is needed there too. It's not too big a stretch of the imagination to see a future in which ScotRail's 2-car 158s come to Georgemas to have a third car (such things exist elsewhere and are likely to be capable of being cascaded) inserted, full of hydrogen kit. Then off some go to the WHL in time for 2026. A few go to serve Stranraer and we get the rest. So many boxes! Cleaner trains, a reliable buyer for green hydrogen produced locally, work locally to convert 24 158s, happy campers all over the place.
Mike Lunan