Serco Stock Arrives in Scotland
The new Mk 5 sleeper coaches for Serco's Caledonian Sleeper services are arriving in Scotland from manufacture in Spain. Initially the coaches were 'static tested' at Polmadie in Glasgow to make sure that all the systems are fully-functioning, especially when connected up to the Class 73 and Class 92 locomotives which will haul the stock in service.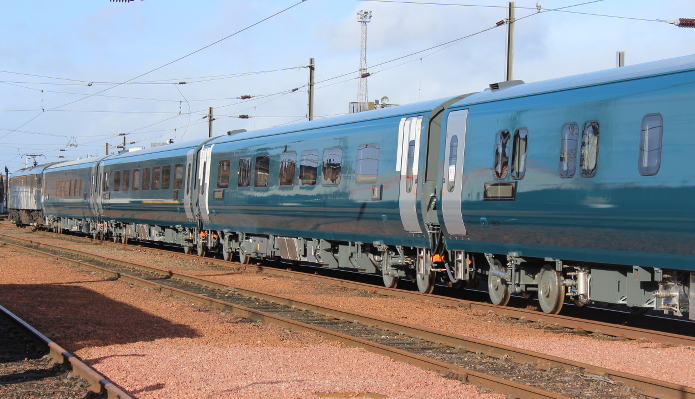 Photo: Serco Caledonian Sleeper
The next stage is main line 'dynamic testing' which started in early April with runs from Glasgow down to Lancaster or Carnforth.