Somewhere, Under the Rainbow!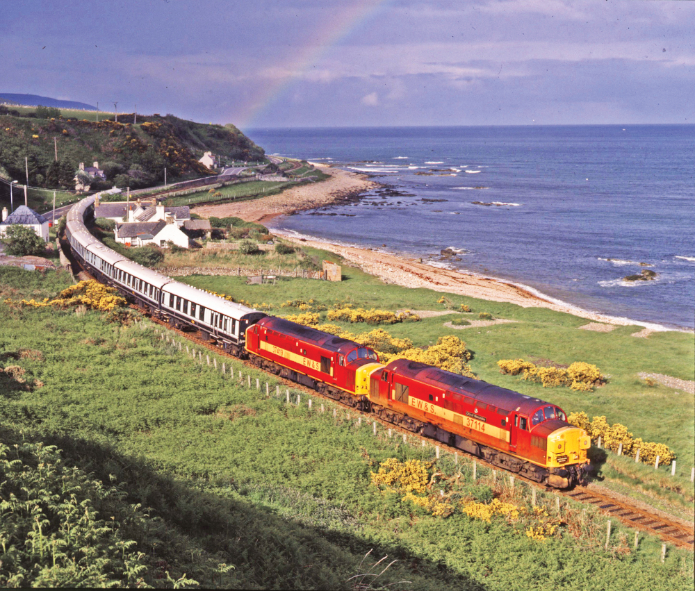 Not just 'somewhere' but one of many beautiful stretches on the Far North Line. From just south of Helmsdale until a couple of miles north of Brora the line is close to the sea. Here, beside the village of Portgower, the line closely follows the coast, affording wonderful views of the North Sea and across to distant Moray.
This photo was taken on 6 June 1999 and the photographer, Peter Robinson, sent it to me after I had contacted him to obtain permission to use his photos of the Caithness Entrepreneur which featured in September's issue of Far North Express, "Jim Welsh Remembered".
Peter wrote, "I have attached for your interest another Far North Line picture taken during the foot and mouth epidemic in 1999. The local landowner very kindly allowed me to go on his land. It's one of the very early runs of an up-market charter passing Portgower, having been to Thurso."
As soon as I saw this stunning photo I knew it would need a page to itself!
Ian Budd