Helmsdale Station House - Official Opening
As reported in the September 2013, January 2014 and April 2014 issues, Helmsdale Station House, which had been unused for over twenty years, has been fully refurbished and adapted as self-catering accommodation. An interesting and innovative feature of the booking arrangements is the offer of a 10% discount if a group arrives by train, and a further 10% off if they agree to spend half a day during their week maintaining the grounds, garden and waiting room.
The official opening took place on Saturday July 19th 2014. The ceremony was performed by John Thurso M.P., FoFNL President and attended by three members of the Committee. The building was open to the public that afternoon, there was live music and a display of artwork by children of Helmsdale Primary school on the subject of 'Train Travel'.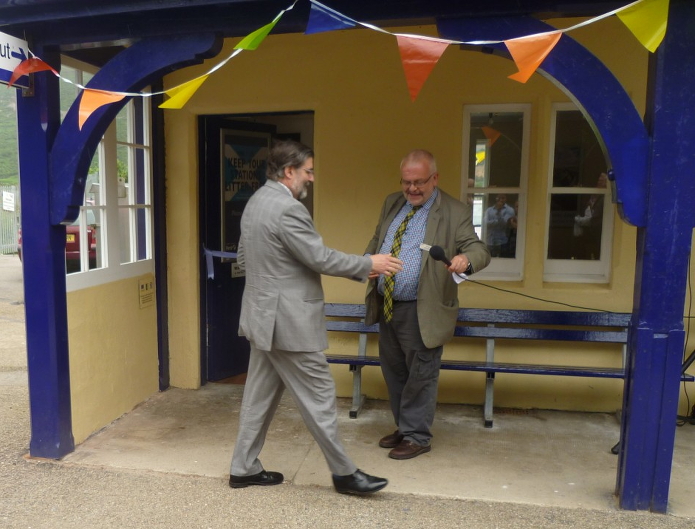 Photo: Richard Ardern
The event was also used to celebrate the 140th anniversary of the opening of the Helmsdale to Wick and Thurso line (completed 28 July 1874 by the Sutherland and Caithness Railway Company).