Defibrillator for Inverness Station
Every week since 2009 staff at Inverness Station have run a Cake Club Friday to raise funds for various charities. The staff bring in cakes they have baked for their colleagues who pay with a donation. The club has raised £2,700 since it started.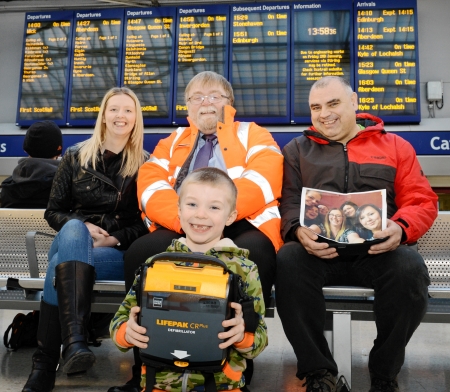 The latest project funded by the club is the purchase of a defibrillator costing £1,100 to be kept available at Inverness Station.
The equipment can raise the chances of someone surviving a cardiac arrest from around 28% to 80%. The defibrillator has recorded, as well as written, instructions so can be used by anyone.