St Valery Remembered
The WWII murals in Invergordon Station, took on a special significance on Friday 12 June.
The murals commemorate the Battle of St Valery-en-Caux in 1940, which resulted in losses of 1000 soldiers killed and 4000 wounded. Around 10,000 were taken prisoner and marched from the Normandy coast to POW camps in Poland. The battle was fought by the 51st Highland Division, which included the Seaforth Highlanders.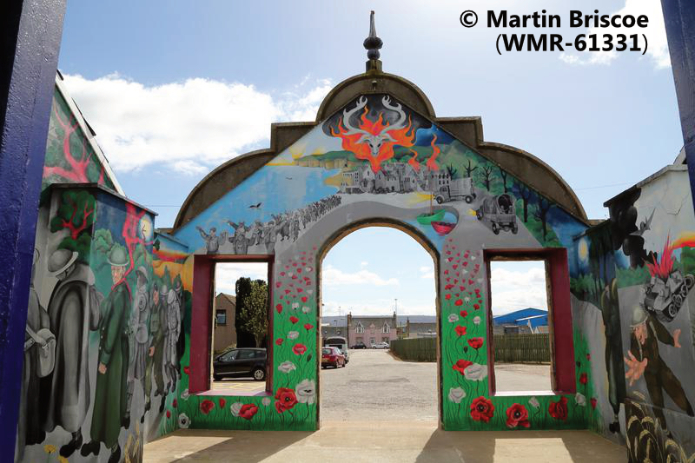 The fighting at St Valery came a week after thousands of British troops had been evacuated at Dunkirk, and is often referred to as the "forgotten Dunkirk". The 51st was left in France to fight for eight days after the end of the evacuation, until it was overwhelmed by the larger numbers and superior fire power of the German forces.
At 10:00 on the morning of 12 June this year nearly 500 pipers across Scotland and around the world played the march, The Heroes of St Valery, from their homes or at small ceremonies. The march was written by piper Donald MacLean from Lewis, who was captured at St Valery.
Simultaneously several formal ceremonies were held at St Valery and around Scotland, including at Inverness (twinned with St Valery), Dingwall and Tain.
Ian Budd