Brora Station
Graham Rooney, the chef and owner of Platform 1864, the very successful restaurant in the old Tain Station building has taken on another huge project.
He plans a &pound500k redevelopment of the disused station building on Brora Station as a micro gin distillery, café bar, tourist information point and gift shop.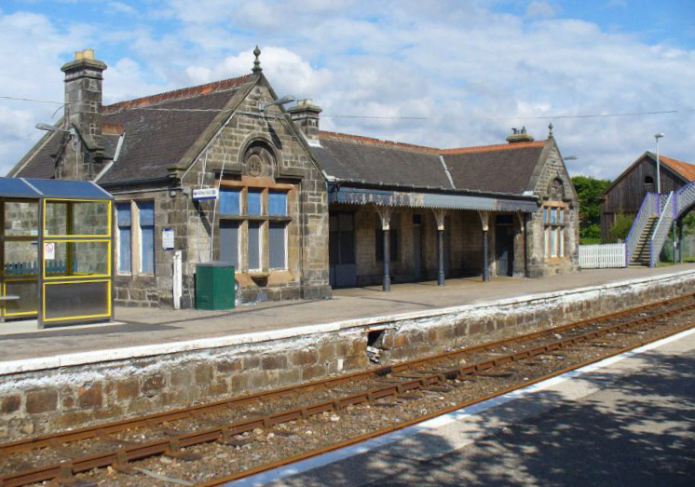 Photo: ScotRail
The Grade B listed building is owned by Network Rail and comprises a general waiting room, ticket office and small room behind it, a gentlemen's waiting room, ladies' waiting room, store room and toilets.
Besides investing his own resources in the project, Graham is seeking financial support from Transport Scotland's Stations Community Regeneration Fund, Railway Heritage, Highland Council and Highland Opportunity.
Graham took the opportunity of the presence in Brora on 21 June of Sir Peter Hendy, Chairman of NR and Bill Reeve, Director of Rail at Transport Scotland to invite them to meet at the station to discuss the project. FoFNL is delighted to have so fortuitously arranged for our Conference to be in Brora with those speakers!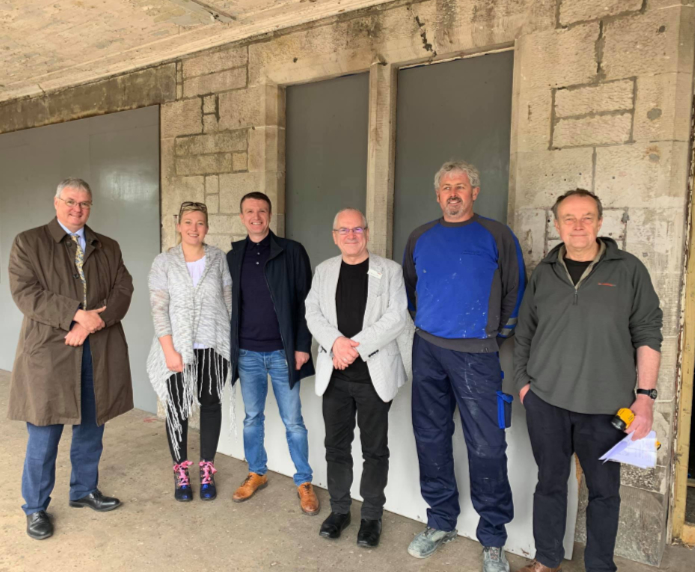 Graham has the support of local councillors who are delighted to see such a plan for the unused station building, which has long been an unattractive feature of the village. East Sutherland and Edderton ward councillor Deirdre Mackay said: "Graham's plans will bring this currently derelict building back into use and help make Station Square a vibrant location for visitors and locals alike."
Ian Budd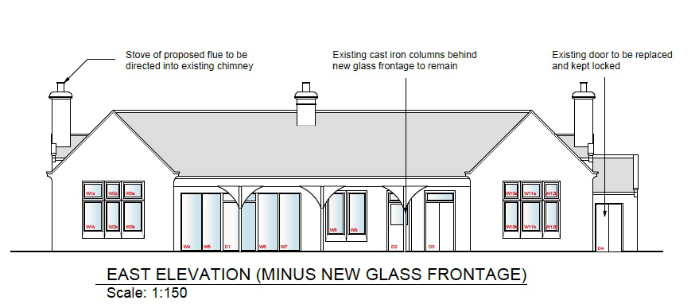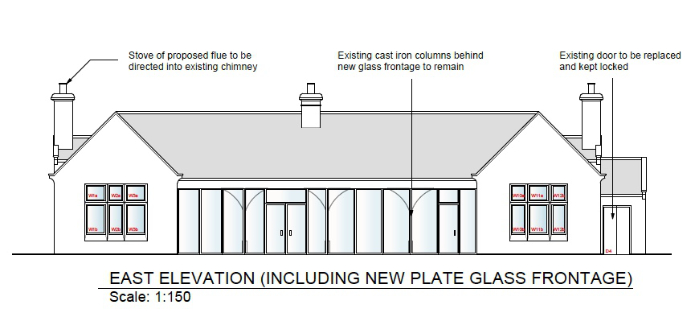 The plans specify a glass frontage extending the full width between the wings, in front of the cast iron columns, which will remain visible. Some detailed plans are available
here
.