Pandora
The Scottish Budget, announced in February, contained the following rail-related promises. Pandora has added the numbered annotations. In 2020-21 we will:
publish an action plan to decarbonise Scotland's railways by 2035, focusing on electrification1, supported by development and testing of alternative technologies including procurement2 of battery electric trains and development3 of hydrogen powered trains;
continue to press the UK Government for full devolution of powers over both track and train so we can run Scotland's railways in a way which best meets Scotland's needs;
enhance the passenger experience with the completion of Glasgow's Queen Street station, creating a 21st-century space with longer platforms and greener4, faster trains;
develop5 infrastructure improvements on key routes including Aberdeen to Inverness, the Highland Main Line, the Far North Line and the West Highland Line; progress schemes such as Levenmouth and Aberdeen to Central belt, bringing even more rail improvements to passengers communities and businesses;
continue developing future projects for the period 2019 to 2024 and beyond;
continue the introduction of 26 refurbished High Speed Trains to operate on inter-city routes, with 40 per cent more seats on those routes;
support redevelopments planned for Aberdeen, Inverness6 and Stirling stations and the delivery of new stations at Kintore, Dalcross, Reston and East Linton;
encourage7 freight modal shift to rail through our work with businesses and the logistics industry.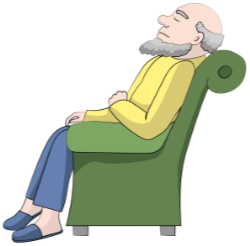 1 If Scotland's railway is genuinely to decarbonise by 2035 the entire network not currently electrified will have either to be electrified in the next 15 years (presumably Dunblane to Inverness, to Aberdeen, to Dundee and thence to Perth and to Edinburgh; also Perth to Ladybank and the Fife Circle) or to be served by other renewable motive power. This leaves large questions about the long so-called tourist routes.
2 Note that battery-powered trains are to be procured ...
3 ... whereas hydrogen-powered trains are merely to be developed.
4 What is meant here? All trains from Glasgow Queen Street (except those on the West Highland Line and the short local route to Anniesland) are already electric. Is some greener form of electricity generation envisaged? The unspoken word is surely nuclear, for - certainly in England - wholesale extension of electrified traction will necessitate at least one new nuclear power station.
5 Does develop (in 2020/21) imply that upon such development building will follow? And in what time-scale?
6 What is meant by support? Inverness Station (and its wider footprint) development is surely already designed. What support will be required from the Scottish Government? Compulsory buying-out of the hotel car parking contract?
7 How much more than encouragement should the Scottish government provide? Surely in a Budget there is scope for some kind of financial inducement to switch from road to rail (or penalty for failing to do so).
Pandora hopes that once the new Parliament resumes Transport Scotland will be free to publish details of what work - physical work out on the railway - will be undertaken in each of the three remaining years of Control Period 6 (Pandora writes on Day 738, with little sign of where he might usefully go - when permitted to do so - to take photographs of orange-clad railway workers beavering away at the Scottish Government's action plan).