Corporate Vandalism
With the privatisation of the railways, by 1997 British Rail (BRB) was left with residual responsibilities, one of which was the maintenance of disused rail structures such as bridges. A company named BRB (Residuary) Limited [BRBR] was formed to manage these. In 2001 this was incorporated into the Strategic Rail Authority which itself was abolished in 2005 when BRBR was handed over to the Department for Transport. In 2013 this part of BRBR's operations was transferred to the Highways Agency Historical Railways Estate. The Highways Agency was replaced by Highways England (HE), [soon to be renamed National Highways] which now, slightly bizarrely is also responsible for disused railway structures in Scotland.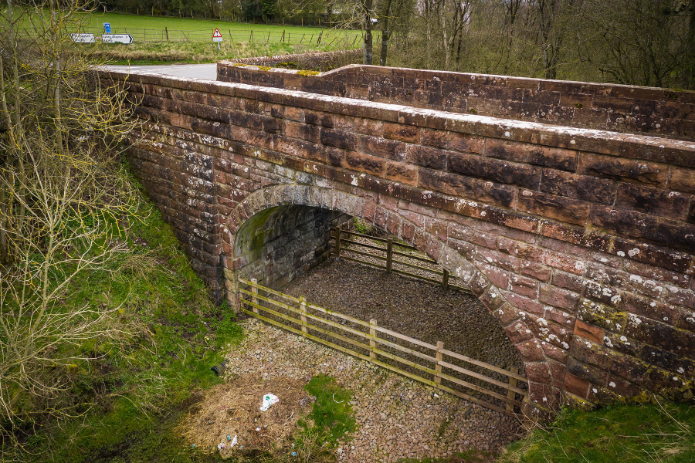 Earlier this year Highways England became front page news when it chose to 'stabilise' the Great Musgrave railway overbridge between Appleby and Kirkby Stephen in England by infilling it with hundreds of tons of concrete - not the cheapest option. The work has blocked the old railway line for walkers, cyclists and possible reopening as a railway.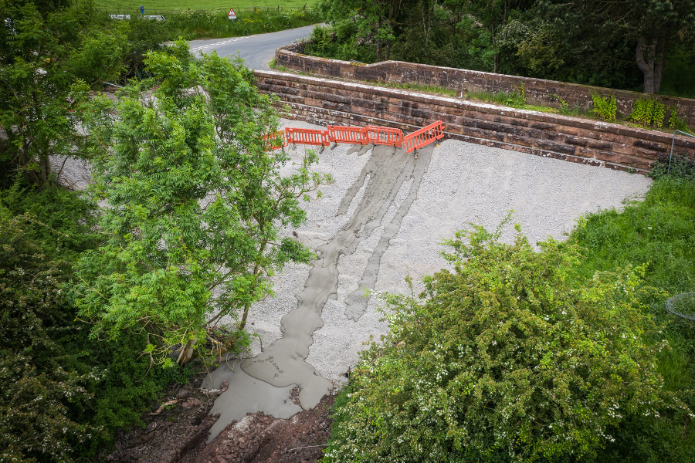 The outrage caused is summed up by a comment from Institute of Civil Engineers Fellow, Judith Sykes, who described it as "shocking" adding that it is a "sad reflection" on the state of the industry. Other civil engineers publicly expressed shame in their profession.
The UK Government stepped in on 30 July telling HE to suspend 69 other infilling contracts, meanwhile the local council has told HE that it must apply for retrospective planning permission for the infilling, and if this is not granted it will have to return the bridge to its original condition. Looking at the pictures it is hard to understand how anyone thought such corporate vandalism was a good idea.
Ian Budd