ScotRail Discussions
In July I met with David Simpson, ScotRail's Service Delivery Director. We have very productive meetings twice a year covering many service issues. At this meeting I asked for news of catering provision on FNL trains. The service was withdrawn completely during the pandemic and the staff had either left or been redeployed. A successful recruitment campaign means that a full service will be provided from autumn this year.
Thinking about the problems unique to that season led the discussion onto the difficulties the Inter7City HSTs have with slippery rails caused by leaf fall. The power cars on these refurbished units are extremely powerful so there is a tendency for the wheels to lose grip when accelerating as well as problems of sliding during brake applications. This is hardly surprising when you consider that there is approximately 1cm2 of actual contact per train wheel between the smooth surfaces of rail and wheel. The units were not originally fitted with sanders, and the WPS (wheel slip/slide protection) also needed to be renewed. WPS works in a similar way to ABS on a car - it detects uneven, or unfeasible changes in the respective revolution speeds of the train's wheels and releases the brakes until stability is achieved. Tenders for the £6m contract were invited in October 2022 and the work is expected to be completed by 2025, so by autumn 2024 some units will be equipped.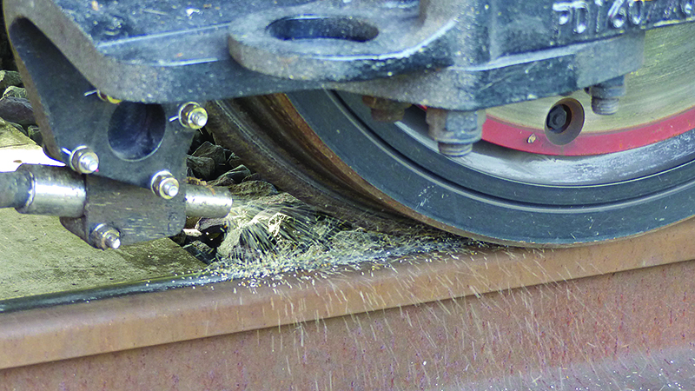 The death of a passenger who had a heart attack on a Far North Line train in June highlighted the possibility that his life could have been saved had there been a defibrillator on the train.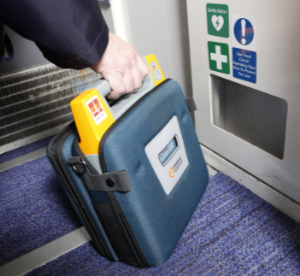 The list of railway companies which already have these devices on their trains includes LNER, TransPennine, Tyne & Wear Metro and the Ffestiniog & Welsh Highland Railways; Edinburgh trams carry them too. It would seem appropriate for Scotland's rural trains to have defibrillators on board and, because they are effective for the first two or three minutes after cardiac arrest, perhaps all trains. Units cost around £1,500 and also require maintenance. There are currently 56 Scottish stations with defibrillators available and Mr Simpson agreed to investigate the possibility of carrying them on trains.
Finally we discussed concerns raised by FoFNL arising from our 2022 Station Survey. Most of these are actually Network Rail issues, but failings in station signage, especially with regard to local information, e.g. bus stops and routes, are ScotRail's responsibility. I will have had a meeting with their Customer Information Strategy Manager by the time this issue of Far North Express is published.
Ian Budd