Altnabreac Achievement
Long-awaited good news reached FoFNL at the end of 2021. The Highland Council showed its commitment to modal shift by granting planning permission on 10 December to Caledonia Forest Land Investment Ltd for the construction of a trackside loading facility on the north side of the railway adjacent to Altnabreac Station. The forestry from which the timber will originate is on the same side.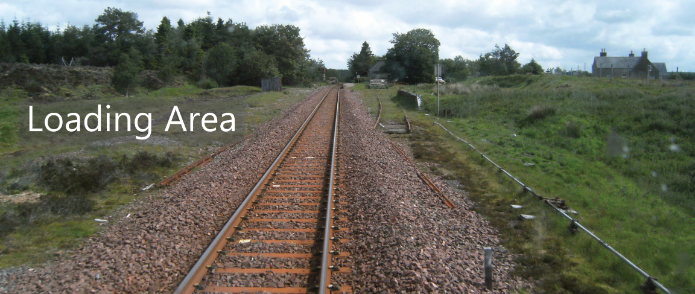 Timber will be transferred to the location by specialist low ground pressure haulage vehicles where it will be stacked. The train of dedicated timber wagons will stop on the railway, without the need for construction of a siding, as loading times will be arranged to avoid disruption to passenger services. The timber will then be transferred directly to the train.
The facility will be operated on a trial basis initially with up to three trains per week, the first 25 trainloads moving 9000 tonnes of timber and replacing 400 lorry trips. This is well aligned with the Scottish Government's policy of modal shift away from roads.
The technical aspects of this project were trialled in 2020 when Transport Scotland funded a number of trips from Georgemas Junction to Inverness using wagons normally used for carrying North Sea pipes. The trial was operated by Victa Railfreight, and the new service from Altnabreac will be provided by that company. Funding for the project is provided by Transport Scotland's Rail Freight Fund, Freight Facilities Grant and Mode Shift Revenue Support Grant. HITRANS has been the facilitator throughout.
If this venture proves successful it would be a model for other similar projects across Scotland. The amount of timber which could be moved from the Altnabreac site over the next decade is expected to be around 1 million tonnes.
Ian Budd