Decarbonisation Action Plan
Transport Scotland's eagerly awaited Rail Services Decarbonisation Action Plan was published on 28 July and has been welcomed as a comprehensive description of the way ahead for rail traction in Scotland. This response by Stewart Nicol, Chief Executive, Inverness Chamber of Commerce, appeared in the Inverness Courier on 4 August.
I welcome the publication of Transport Scotland's Rail Services Decarbonisation Action Plan.
Colleagues and I from across the Scottish Chambers of Commerce network lobbied Transport Secretary Michael Mathieson on this matter when we held a meeting in early July.
I also used the opportunity to press the Cabinet Secretary on improvements to the Highland Main Line.
The City of Inverness and our wider Highland region needs significantly improved rail connectivity to other parts of Scotland. This improvement must be manifested by an increased frequency of service and reduced journey times to both the Central Belt and Aberdeen.
Transport Scotland's action plan, at 48 pages, is impressive and ambitious in terms of both the scope of the task and the timescale of delivery. It is also appropriate to recognise that it has been presented against the backdrop of Covid-19 which is setting additional complexity and challenge for government, business, and community alike.
The plan rightly has the core objectives of reducing carbon emissions from transport, while helping contribute to a green economic recovery following the pandemic.
There is much to be done to create the rail network we need to achieve our aspirational modal shift to rail as an effective and efficient means of transport for those of us who live and work in the Highlands, as well as visitors from across the globe who seek to enjoy all that our region has to offer.
As the report acknowledges, only three of Scotland's seven cities are currently connected by a modern electrified network: Glasgow, Edinburgh and Stirling. Transport Scotland's intent for the plan to be flexible and engaging is welcome and we look forward to working with them.
We do not just need just a flexible plan though, we must have delivery where it matters, on the ground and no later than within these published timescales.
I, and my colleagues at Inverness Chamber of Commerce, will continue to lobby for improvements to the transport infrastructure that serves our city and region as we connect, support and represent Highland business.
Stewart Nicol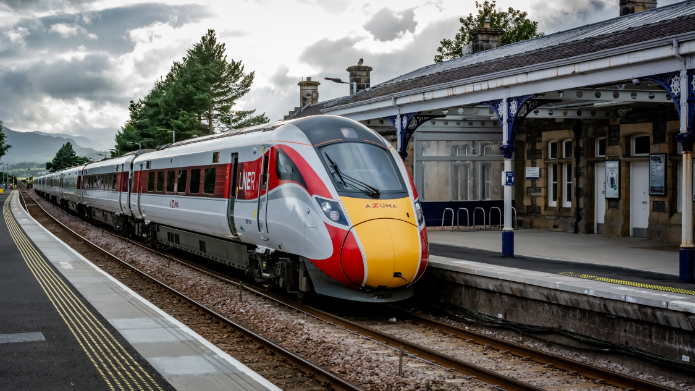 Photo: Peter Moore