Norway Imagination
What is the Art of the Possible?
The Norwegian Government is considering extending the Nordland Line from Fauske (near the line's terminus at Bodø) to Tromsø, the largest town in northern Norway. Fauske and Bodø are both in latitude 67 degrees 17 north and Tromsø is 69 degrees 40 north. There are many fjords in between. The cities are 300 km apart, further than Dalwhinnie to Kirkwall, but 480 km by road. A firm of engineering and architectural consultants has been appointed to produce a study.
With Norwegian dynamism, tunnelling experience and a similar offshore oil revenues fund we could easily construct the Dornoch short cut and an all-weather rail tunnel under the Pentland Firth to Orkney!
Further south, we could reopen the much shorter direct route from Edinburgh to Perth via Kinross and new tunnels at Glenfarg to make that journey 30 minutes faster.
Additionally, reopening the direct Perth to Aberdeen line via Forfar would give Aberdeen a second and faster route to the south. The freight train derailment blockage at Dundee a few years ago effectively cut off Aberdeen by rail from the south.
Then, there is the Borders Railway from Tweedbank to Carlisle...
Might we have a little more vision and ambition like this for rail in Scotland please?
However, before we get too carried away with the feeling that everything works better abroad, we should note (with sympathy) that during January there were a large number of cancellations on the Trondheim-Bodø Nordlandsbanen because of unplanned stock maintenance. One weekend only one of the five train sets was working so bus replacements were used.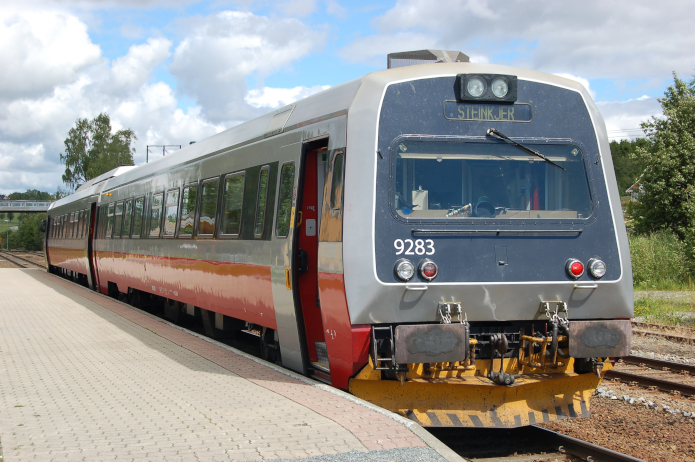 Photo: Alasdair McLellan
MEANWHILE - On 11 March the Stobart Tesco train broke down and blocked the single line south of Kingussie for two and a half hours. The LNER Highland Chieftain was held at Kingussie from 08:42 until 11:08. Other trains piled up behind in both directions or were cancelled. Amusingly, the reason given online for the half dozen or so cancellations was "traction failure" which although strictly accurate did imply a woefully unreliable fleet.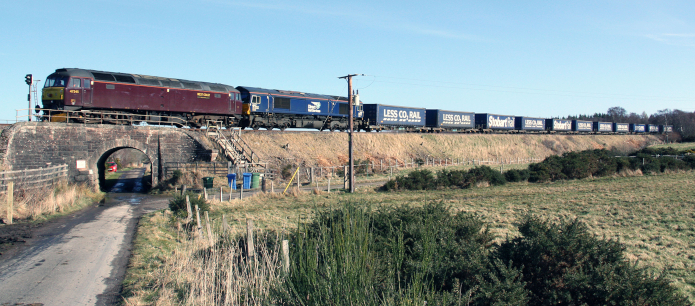 This was the third train to break down on that same stretch of the Highland Main Line in 18 months, all of which caused lengthy delays. The freight was rescued by West Coast 47245 and arrived at Inverness at 12:30 instead of 09:39. The London train was 152 mins late in Edinburgh and terminated there at 13:50.
This is the main line from Scotland's northern city to the rest of the country and it is still single track!
Photo: Sandy Colley