Executive Column - Stewart Nicol
This is Stewart Nicol's final Executive Column for the Inverness Courier Executive Magazine, printed here with permission. During his tenure as Chief Executive of the Inverness Chamber of Commerce he has been a constant voice expressing the need for the Highlands transport infrastructure to be upgraded. With the Scottish Government's policy of modal shift as we move towards Net Zero CO2 emissions there is an urgent need to increase rail capacity in and out of Inverness. Let's hope that the fears in Stewart's final comment are not realised and that politicians soon get a grip on what needs to be done.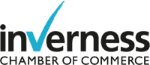 Highland Main Line
It is probably inevitable as I step down later this month as Chief Executive after almost fifteen years leading the organisation that I indulge in a degree of reflection. I sign off with an enormous sense of satisfaction for all that I have been allowed to engage in, the people and organisations I have met and dealt with and, I trust, the difference I have been able to make to businesses and their leaders across this fabulous city and amazing region. Though those of you who know me well will recognise I am a kind of driven individual and, as such, will reflect more than most on what I could have done better during my tenure?
Which instantly takes me back to my very first day in the role. Before I had even reached the office, I had an appointment with BBC Radio Highland's erstwhile correspondent, Iain MacDonald. As the renowned 'Voice of the Highlands', Iain had seized on the opportunity for a live interview with me at Inverness railway station for their morning news bulletin. While I remember the interaction with Iain well, the detail is a bit fuzzy, though the trains weren't running and I'm glad those days are well behind us.
My induction into all matters relating to our city and region's rail connectivity was immediate and, as it transpired, long lasting. Given our location in relation to the rest of Scotland, the UK and the world, it was perhaps fated that transport infrastructure would be a recurring theme and focus for my tenure? I quickly made the public assessment that our city and region's businesses flourished and were successful despite, rather than because of, our region's transport infrastructure. It also became abundantly clear that our city and region's air connectivity was the one part of our transport base that was delivering exceptionally for all of us who lived and worked in Inverness and the Highlands. This is undoubtedly down to the steadfast work done by Inglis Lyon at HIAL and Graeme Bell at Inverness Airport and their colleagues. To this small, but focused and effective team, we all owe a huge debt of gratitude.
As with the dualling of our road connectivity between the Central Belt and Aberdeen, politics has played a significant role in the development, or otherwise, of our rail connectivity. A few weeks before I met Iain MacDonald on that draughty rail platform, the then First Minister, Alex Salmond, met interested parties in Inverness Town House and 'promised' hourly services from Inverness to the Central Belt, along with journey times slashed by over 20% to around 2 hours 45 minutes. For the avoidance of doubt, nothing has changed. Halfway through my term of office in July 2016, I wrote to the then Transport Minister, Humza Yousaf, expressing concerns around lack of progress with the Highland Main Line (HML) and inviting him to meet with me and representatives of the business community, 'to begin a process of meaningful engagement with the Highland business community'. I'm still awaiting a response and suspect he now has a bigger in-tray than he had then?
In the meantime, much of Scotland's railway infrastructure has been transformed, not surprisingly across the Central Belt with all of the routes now fully electrified. A year before I wrote to Humza, the Borders Rail Line opened and quickly became a victim of its own success, with plans to expand the route to Carlisle now under active consideration and campaigning. The Levenmouth rail link in Fife is currently underway with the laudable aim of 'providing the area with a major boost to economic sustainability and connectivity'. At last month's Scotland's Railway Advisory Panel, we were advised that the bridges on the Aberdeen to Dundee rail line were due to be modified to enable electrification and service improvements on that route. All of this is absolutely laudable given the economic and business benefits that will follow to those cities and regions; their businesses and communities. It is also an absolute imperative, given our collective drive to decarbonise our modes of travel.
But in the meantime nothing, absolutely nothing, changes on the HML. It is unacceptable and an absolute failing of too many consecutive governments. Our city and region demands more, even deserves more. Convincing our politicians of this will now fall to my successor and, I fear, too many of his successors.
Stewart Nicol
As Liz Cameron, CEO of Scottish Chambers of Commerce said in a 2016 press release: "Single track sections on the railways linking Inverness, Aberdeen and the Central Belt are unacceptable in the 21st century."