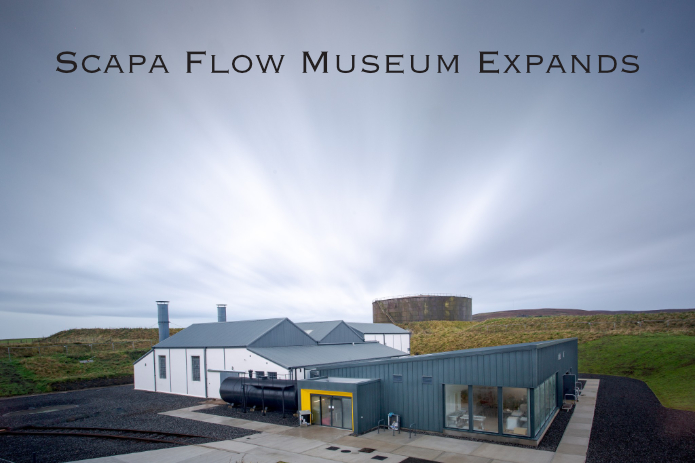 The Scapa Flow Museum at Lyness on Hoy, has been greatly extended and rebuilt to show its wartime exhibits in a far better environment and to give museum staff a comfortable facility in which to work.
Museum Custodian, Jude Callister, "It's got a big gallery that's environmentally controlled. We've got improved visitor facilities, the new café, foyer, toilets, gift shop, the things that people look for and expect when they come into a museum."
The museum opened in 1990 using the Royal Navy pumphouse, built in 1937, to display exhibits. Major work was needed on the building and the decision was taken to use this opportunity to add an extension in keeping with the original structure. Orkney Island Council's Capital Projects Team has been working closely with contractors Orkney Builders to create a structure which sits well within this bunded wartime landscape. Public opening is expected in the Summer of 2022.