Coul Links Again
At the end of January the Press & Journal contained news that another proposal to build a golf course on Coul Links near Dornoch has come to light.
The previous plan by three American businessmen, although approved by The Highland Council, was refused permission by the Scottish Government in February 2020, largely in response to environmental concerns.
The new group, called Communities For Coul (C4C) is also planning an application for an 18-hole course. If this is approved the owner of Coul Farm is planning to build a £20m "eco-hotel" to complement the course.
With the rapidly increasing importance of railways in efforts to slow down climate change and generally reduce profligate energy consumption, it is possible that a decision will be taken in the future to build a Dornoch 'cut-off'. This would include a railway bridge over the Dornoch Firth and use the former Dornoch Light Railway route which runs through the course along the western boundary of the Site of Special Scientific Interest (SSSI) shown in red on the map of the previous plan. This map is taken from the Scottish Government Assessment Report of 2018.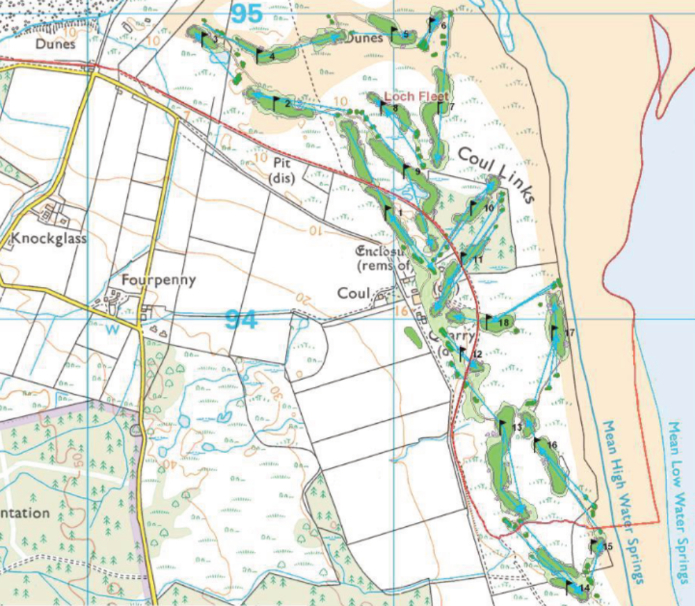 It is important that The Highland Council ensures that the railway route is reserved. There is no reason why a railway shouldn't run through a golf course, but passive provision would have to be incorporated in the course design as a condition of approval.
Ian Budd