Things Can Only Get Better (Who Said That?)
The Scottish HLOS contains a very interesting, and potentially life-enhancing, section on the loading gauge. Not, you might imagine, an issue to stimulate energetic debate across the corn-flakes when it hits the morning papers, but bear with me. TS observes that NR's lack of detailed knowledge about the loading gauge (ie. what trains can go where) has added "significant risk, delay and cost to the introduction of new rolling stock, cascades of existing rolling stock, the development of new rail freight business, and the operation of charter and tourist trains". Not content with the sharp whack of ruler against knuckles in making such a public utterance, it then hands out lines to the errant misbehaver.
By the end of CP6 (March 2024) all Scottish routes must be maintained to accommodate the gauge of "all locomotives and passenger rolling stock, including cross-border services and charter operators' vehicles, which have run in Scotland in CP4 and CP5 or are planned for CP6". To achieve this NR must have a strategy in place by the end of CP5 (March 2019) to implement the "Scottish Gauge Requirement". We're going to be talking a great deal about this, so let's all become familiar with the SGR.
Now pause in your consumption of corn-flakes to read that paragraph again. During CP4 and CP5 60163, Tornado and 60009, Union of South Africa have run on Scottish metals. Every day an HST runs on Scottish metals: indeed they will form the Inter-City fleet in 2019. I don't have details before me. but there's been an ex-LMS 8F in Thurso. The SGR obliges NR to raise the gauge, which must surely include bridge-weight, of all Scottish routes by March 2024.
All very nice, and lots of employment will be created by the realization that what's out there isn't anything like up to the standard which will be required in 78 months. This is no criticism of NR's maintenance, but it is an indictment of the way in which the Scottish network has often been at the tail of the donkey when major infrastructure (or even fairly minor infrastructure, come to that) enhancements have been planned.
What relevance has this to us, the hairs at the end of the donkey's tail? Repeated pleas for better rolling stock on the FNL than 158s have been rebutted by our being told that other DMUs can't run up here. No 170s (not altogether bad news: they're not brilliant either). But let's consider the 4 hours we spend trundling along. What about a Voyager or a Meridian? Or, to ease SR's maintenance logistics, 2+3 HSTs? Think of the freight possibilities in those power cars!
A.N. Optimist
More 'amusing juxtaposition' than relevance to this piece!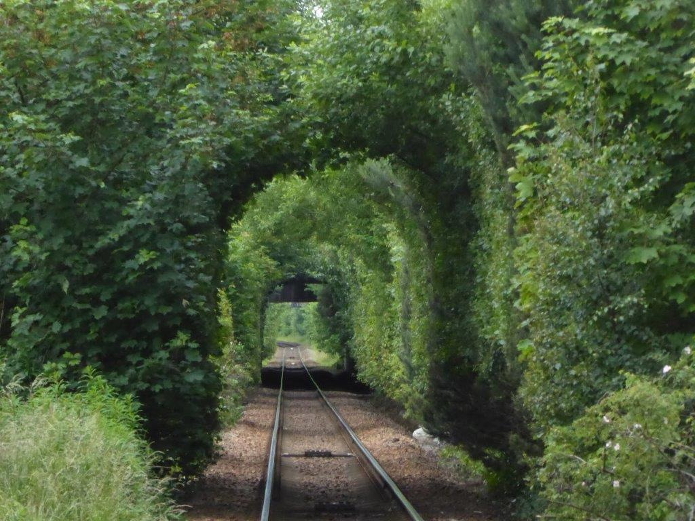 This is the view along the Inverness-Aberdeen line at Raigmore level crossing, taken by Richard Ardern, who assures me that "it was taken from the middle of the crossing in a gap between traffic both road and rail!"