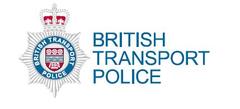 First of all, a big thank you for allowing me, Inspector Bob Cameron, some column space in your newsletter. Now that BTP have taken out corporate membership of FoFNL, my intention is to contribute a piece to each newsletter and keep you up to date with developments in the force.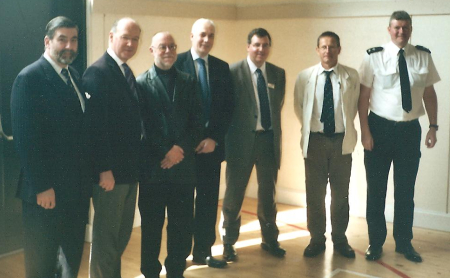 Most of you will already have met me at the FoFNL AGM at Helmsdale not long ago. I am 44 years of age and have been a police officer for 24 years. I served in Glasgow, Edinburgh and London Underground throughout my years as a Constable before being promoted to Sergeant at Inverness in 1995. In 2007, I was appointed Staff Officer to the Assistant Chief Constable (Scotland) at our Headquarters in Glasgow before being promoted to Inspector in April this year. My area of responsibility is the entire rail network throughout Grampian and Highland, and in that task I am supported by a Sergeant and four Constables at Aberdeen and two Constables at Inverness.
My first task was to expand the resources at Inverness and I can now tell you that as of 19th October, two additional officers (Matthew O'Neill from Northern Constabulary and Kevin Lawrence from Grampian Police) will transfer to BTP Inverness bringing our Constable strength from two to four. I am also advertising a Sergeant's position which I hope to fill in time for the next newsletter and I have also secured additional funding for two members of police staff who will collect evidence from the level crossing cameras at Dingwall and Garve. When you see images like this you will see why the cameras are invaluable: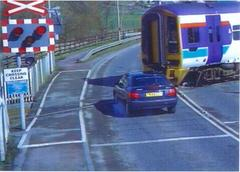 One resource we can never do without is our Special Constable volunteers. Mike Whelan is our resident Special Constable; however I am actively looking to recruit at least another one if not two to complement our full time officers. If any reader feels they can spare us a couple of hours a week and have the qualities required, why not visit our website and see if you can make a difference?
One sensitive point that arose from the AGM was the Network Rail DVD featuring Richard Fleming, who was sentenced to five years imprisonment following the fatal collision at Delny AOCL. I can tell you that a meeting is scheduled in October between Network Rail, BTP and Northern Constabulary to discuss the DVD. This meeting will also involve the family of the two deceased car passengers and it is anticipated that the family members will give approval for the DVD to be used as a road safety aid.
Now that my establishment at Inverness is on the increase, my officers will be actively seeking to get to know their community and to deal with the problems that matter to them. In future newsletters I will be reporting on crimes which occur in the far north along with updates and successes. Your views on how well we are doing our job are important and I would encourage your opinions on this matter whether good or bad. Our contact numbers are:
01463 235206 (BTP Inverness) or 0800 40 50 40 (Force Control)