Bob Maclennan - An Appreciation
Lord Maclennan of Rogart died on 17 January. He was FoFNL's first President and played a vital role in our establishment in 1994. FoFNL member Daniel Brittain-Catlin shares his memories:
I was lucky enough to know Bob Maclennan very well over some thirty years. Before he succumbed to his final illness we met up, for what proved to be the last time, for a cup of tea and a bun in the House of Lords in the summer of 2018. It wasn't a prolonged journey as I work just over the road. In earlier years I'm glad to say that we met up pretty frequently in Caithness and he certainly got to know Scotscalder station well.
In fact he was a big fan of the station and it was through his efforts that Scotscalder received its highest ever number of arriving passengers - 72 - when the late lamented Northlands Festival (which he founded) staged an event in a specially set up marquee adjoining the station in the summer of 1999. It was a marvellous day.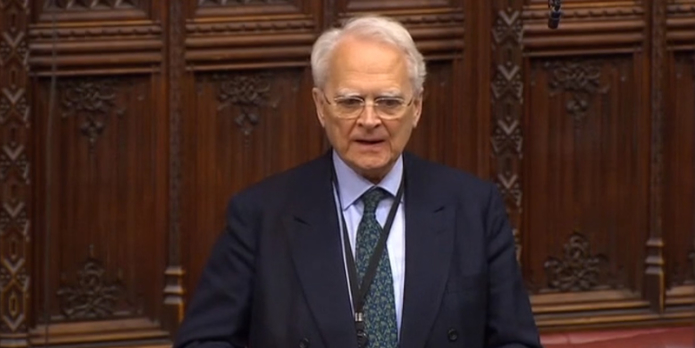 Bob was passionately devoted to his constituency and everyone who lived in it and really relished the public meetings throughout Caithness and Sutherland during general election campaigns. That was a tradition which had very much died out in the vast majority of UK constituencies in the 80s and 90s, but most definitely lived on in the far north.
Much as Bob enjoyed election campaign meetings he was above all a unifier, always searching out political common ground within his party and across parties, so although he reached the very top of his party, the SDP, he was certainly not the archetypal modern politician. He took a highly intellectual interest in politics and his areas of concern were far from traditional crowd pleasers. He was very much the aesthete in politics, not the bar room sage.
Above all Bob was a very good friend, and that's how I shall remember him.
Daniel Brittain-Catlin