Sleeper Report
In the January issue of Far North Express you asked for reports about the new sleeper service. My husband and I used it early this year for the first time when we were travelling to London to join the main transport for our cross-country skiing holiday. Normally if we cannot fly from Scotland we fly to London, but on this occasion, because of the flight times, I was able to persuade my husband to try the new sleeper service for the outward journey, rather than stay overnight in an airport hotel.
We booked the Caledonian cabin, with two single bunks and en-suite toilet and washing facilities and joined the train at Inverness, having caught the evening train from Ardgay. The en-suite toilet was welcome, greatly preferable to having to go out along the corridor during the night. Having just come from home that evening we used the wash basin, but did not try the shower.
Our holiday luggage was one medium sized suitcase and one wheeled holdall and we each had a day rucksack. Fortunately we had not taken two hard-shell suitcases as they would have occupied most of the limited floor space. The "squashy" holdall was able to be pushed beneath the bottom bunk, as were our rucksacks during the night. This was disappointing compared to the old cabins that had the shelf across the end of the bed which was very useful for putting rucksacks or small bags with your overnight things, and were also sturdy enough to take larger pieces of luggage. I don't recall getting any warning about luggage capacity, and there is nothing on the website at the time of writing.
The other disappointing feature was the position of the ladder to reach the top bunk. Neither of us is very tall, and my husband is fit and active, but had great difficulty in contorting himself to get into bed in the bottom bunk with the ladder in position for the top bunk person to use. In the end he took the top bunk.
Plus points were helpful staff, a more comfortable temperature than the one I remember from previous sleeper journeys, and a smoother ride. The breakfast menu was acceptable, as neither of us normally take large breakfasts. The bag of toiletries was pleasant but unnecessary, as we had our own things with us, and there seemed to be a lot of small plastic containers at a time when we are being urged to reduce our use of plastic.
Whilst I would use the sleeper service again, being careful which type of luggage I took, my husband would be reluctant to do so, especially when comparing the price of the sleeper to the price of a booked-well-in-advance flight to London (although of course the pricing situation may change once the Coronavirus situation is resolved).
Mrs Patricia Hannah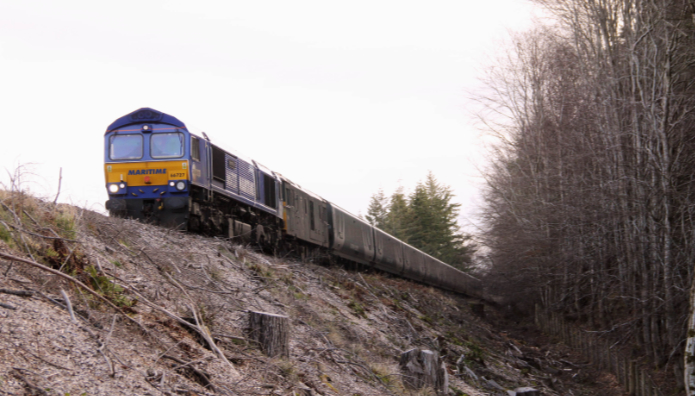 Photo: Sandy Colley