Before Our Time:
What were the earliest railways in the north?
In the 1770s a 1'8" gauge wooden railway was built in Brora, downstream from the new colliery shaft at Castle Hill to the harbour and the salt pans where coal was in use to speed evaporation in salt making. It was re-laid with cast iron fishbelly rails in 1800. A replacement line was opened in the 1810s linking a new shaft at Fascally with a brick and tile works, salt pans and a brewery and pub (the Stafford Arms set up in 1817 by Lady Stafford). It is said that Lady Stafford wanted her tenants to drink beer in preference to whisky.
The Brora colliery was never very successful being plagued throughout its existence by technical problems and suffering from its remote location in the British Isles.
There is an article on the Brora Colliery Tramway in the January 1960 Railway Magazine and a map of the line in Early Railways 5 Six Martlets Publishing, 2014 p 177.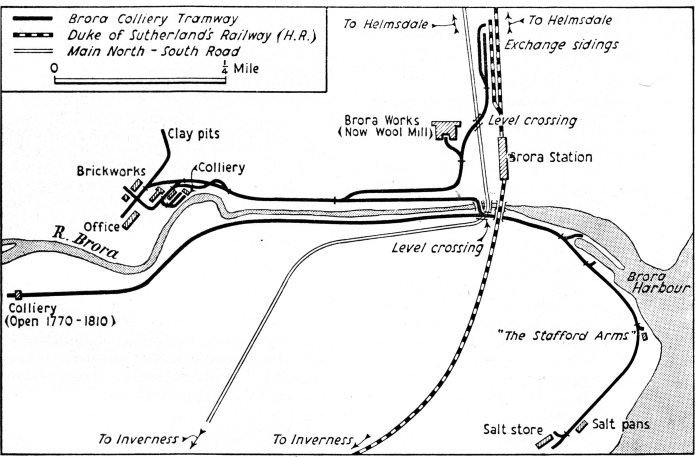 A Wick Society photograph of 1868 shows a contractor's locomotive and wagons on Wick breakwater on p327 of the above volume. Roland Paxton has written an intriguingly titled article The sea versus Wick breakwater 1863-77 - an instructive disaster in Coasts: 9th international conference Institution of Civil Engineers, 2010.