Scotland's "Big Sky Country"
Another Far North Journey by Colin Baird, the Cycling Scot
The Far North Line that links Inverness to Wick and Thurso is a scenic wonder that tends to get overlooked on those greatest train journeys of the world lists. It is my number one scenic railway in Scotland. Let me tell you about the section between Wick and Thurso.
For this article I am going to focus on one particular section of the line, between Wick and Thurso. It is an area of great beauty that I had not noticed until recently, despite travelling on the railway many times.
For anyone who has taken the train north they will likely say that the best section is where the line hugs the coast between Golspie and Helmsdale. Or perhaps when it travels along the Cromarty Firth. You will not expect me to be saying the section between Wick and Thurso. "What? That flat bit?" I am not saying it is the best part of the line, but it is stunning in its own right.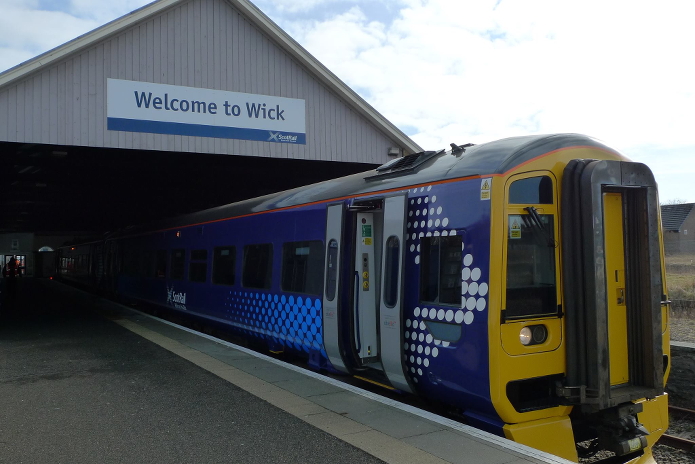 Probably like most passengers heading north from Inverness I was getting tired by the time we reached the last stretch to Wick. I had enjoyed the coastal section, watching seals from my window. And now we were inland and it was flat and uninteresting. After 4 hours on this train I just wanted to arrive. But one bright and sunny spring day I departed from Wick. I was rested and excited about the trip south. I was not at journey's end, but at the beginning and I was going to see this with fresh eyes.
It was a revelation that it was this beautiful. Last night someone had mentioned the clever marketing of the state of Montana as "Big Sky Country." It is a phrase that perfectly captures those endless fields stretching to the horizon, topped with blue sky and cloud puffs. A panorama of wide open spaces. This is exactly what I was looking at from my train carriage trundling across Caithness.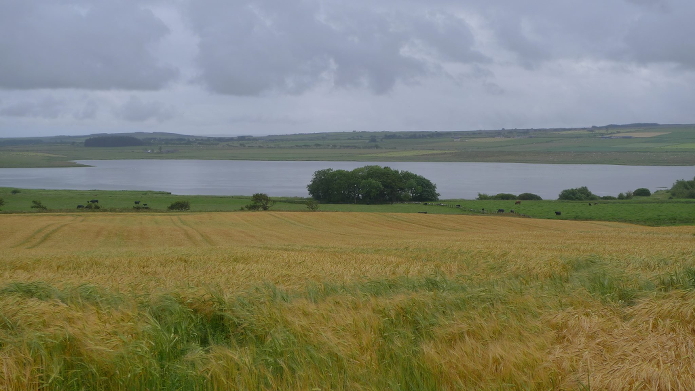 I could see that the lack of hills was an advantage. It meant an unobstructed field of vision of never ending sky. There is something really special about being able to see for miles. It makes you feel free, that you have endless space to lose yourself in. You can easily find solitude not in just one small corner, but have a multitude of space for your soul to escape in. You feel that you have endless time, travelling through it makes time longer because the land does not change much for mile after mile.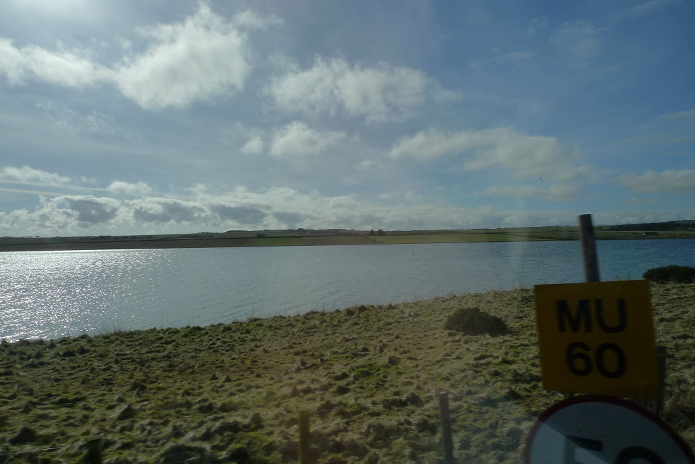 There used to be five stations between Thurso and Wick. Only one of these, Georgemas Junction, remains open, as the others were closed in the 1960s. I have always felt that there is a poetic quality to the list of stops on the Far North Line, rather like the Shipping Forecast, and these five would produce a beautiful verse if these four were to reopen. They were called Hoy, Bower, Watten and Bilbster. Some of the former station buildings, now private homes, can be spotted as the train speeds by.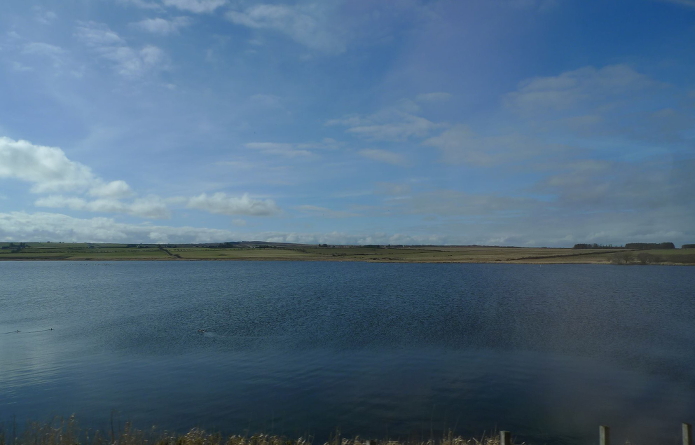 A part of the journey is alongside Loch Watten, the second largest loch in Caithness. It is almost three miles long and looks inviting on a sunny day. The closed Watten station was located at the eastern end of the loch and I wonder if it had been well patronised by fishermen looking to catch some trout. Scotland's mountains are stunning. They are Scotland. They bring visitors to Scotland. But endless sky is also beautiful. The people who visit Montana appreciate it. Scotland should shout about its own "Big Sky Country." So, if you ever take the Far North Line take a closer look between Wick and Thurso and let me know if you agree.